Meta Marketing Analytics Professional Certificate
Launch Your Career in Marketing Analytics. Build in-demand skills and gain credentials to go from beginner to job-ready in 5 months or less. No degree or prior experience required.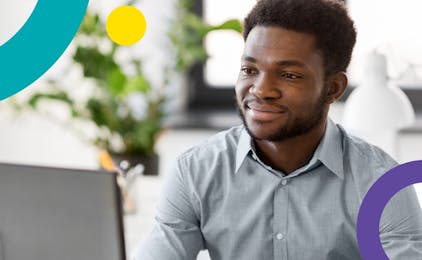 1,492 ratings
37,805 already enrolled
7 Months
Under 4 hours of study a week
Beginner Level
No prior experience required.
Build job-ready skills by learning from the best
Get started in the in-demand field of marketing analytics with a Professional Certificate from Meta. Learn the foundations of marketing analytics and how to extract and analyze data, conduct A/B tests, and derive and present insights that inform business decisions.
Common job titles: Marketing Analyst, Marketing Researcher, Business Intelligence Analyst, Growth Marketing Analyst, Marketing Science Analyst
¹Lightcast™ Job Postings Report (median with 0-2 years experience), United States, 9/1/21-9/1/22.
$62,300
median entry-level salary¹
56,663
in-demand job openings in marketing analytics¹
200+
Connect with over 200 U.S. employers post-completion
¹Lightcast™ Job Postings Report (median with 0-2 years experience), United States, 9/1/21-9/1/22.
Skills you will gain
Marketing Strategy

Data Analysis

Marketing Mix Optimization

Statistics for Marketing

Advertising Effectiveness Evaluation

Marketing

Digital Marketing

Python Programming

Tableau Software

Data Visualization (DataViz)

Statistical Analysis

Linear Regression
About this Professional Certificate
What you will learn
Collect, sort, evaluate, and visualize marketing data

Summarize and analyze data using marketing analytics methods

Design experiments and test hypotheses to evaluate advertising effectiveness

Use Meta Ads Manager to test ad effectiveness and evaluate the results
What is a Professional Certificate?
Build the Skills to Get Job Ready
Whether you're looking to start a new career, or change your current one, Professional Certificates on Coursera help you become job ready. Learn at your own pace, whenever and wherever it's most convenient for you. Enroll today and explore a new career path with a 7 day free trial. You can pause your learning or end your subscription at any time.
Hands-On Projects
Apply your skills with hands-on projects and build a portfolio that showcases your job readiness to potential employers. You'll need to successfully finish the project(s) to earn your Certificate.
Earn a Career Credential
When you complete all of the courses in the program, you'll earn a Certificate to share with your professional network as well as unlock access to career support resources to help you kickstart your new career. Many Professional Certificates have hiring partners that recognize the Professional Certificate credential and others can help prepare you for a certification exam. You can find more information on individual Professional Certificate pages where it applies. Frequently Asked Questions
What is the refund policy?

Can I just enroll in a single course?

Is this course really 100% online? Do I need to attend any classes in person?

How long does it take to complete the Meta Marketing Analytics Professional Certificate?

What background knowledge is necessary?

Do I need to take the courses in a specific order?

Will I earn university credit for completing the Meta Marketing Analytics Professional Certificate?

What will I be able to do upon completing the Meta Marketing Analytics Professional Certificate?

Will I only learn about marketing analytics on Meta?

Will I get help finding a new job?
More questions? Visit the Learner Help Center.