What you will learn
To describe the broad distribution and trends of major global diseases

To argue the case for different ways in which health can be conceptualised

To recognise the implications of the metrics used for different measures of disease and to critique the data that underpin these results

To describe the drivers of the broad distribution and trends of major global diseases
About this Specialization
The Global Disease Masterclass specialisation aims to provide students with an overview of core health challenges and lines of epidemiological research being undertaken, across a range of infectious and non-communicable diseases. The specialisation begins by examining the global distribution of diseases and the major trends that we have seen in the last several decades. Simultaneously, we consider the data that are used to construct such estimates. We then consider the role of social determinants and risk factors in shaping the distribution of disease in populations. For each, the overall aetiology and epidemiological patterns are described and subsequently, the interventions that are available to combat them are considered. Particular 'policy issues' in relation to each disease are examined from multiple angles. Each session comprises lecture content with leaders in the field, practical activities and in-depth interview with subject matter experts. The specialisation will give students a broad understanding of the major global issues in health and an in-depth understanding of some of the most important disease challenges that are being faced today. It will equip public health professionals and researchers with a broad foundation of knowledge on which to build further expertise about global public health.
Shareable Certificate
Earn a Certificate upon completion
100% online courses
Start instantly and learn at your own schedule.
Flexible Schedule
Set and maintain flexible deadlines.
Beginner Level
No prior experience required.
Approx. 3 months to complete
Shareable Certificate
Earn a Certificate upon completion
100% online courses
Start instantly and learn at your own schedule.
Flexible Schedule
Set and maintain flexible deadlines.
Beginner Level
No prior experience required.
Approx. 3 months to complete
There are 3 Courses in this Specialization
Global Disease Masterclass: Global Disease Distribution
The Global Diseases Masterclass is part of the full-degree Masters of Public Health that the School of Public Health. By the end of this specialisation, our aim is that students will be able to critically apply epidemiological concepts to major global diseases and be able to appraise and recommend policy options to combat them.
Global Disease Masterclass: Communicable Diseases Epidemiology, Intervention and Prevention
This course is all about infectious diseases. We've selected four disease areas — HIV, Malaria, Emerging Infectious Diseases (Ebola and Zika), and TB — and we will go through each in turn. We've selected these diseases because they span a range of different types of disease and allow us to look at important issues that relevance of other diseases too. We will look at each disease in the same way: we begin by looking at the aetiology and epidemiology of the diseases. We then show how data on this disease can be used to understand important trends and patterns. We then focus on the interventions that can be used to address that disease - typically spanning both prevention and treatment - and consider how policies have been developed to address the disease. We finish by reflecting on the whole topic area of the disease with an external expert.
Global Disease Masterclass: Non-communicable Diseases
Welcome to this course on the aetiology, epidemiology and interventions for non-communicable diseases of the Global Diseases Masterclass. We've selected four disease areas and will go through each in turn. The diseases we've chosen are: Colorectal Cancer, Cardiovascular Disease (CVD), Dementia, and Diabetes. We have selected these non-communicable diseases because they span a range of different types of disease process and because of the expertise and experience that our School of Public Health has in these areas. This will provide an introduction to a few of the of most important global non-communicable disease challenges while also providing variation in aetiology, epidemiology and interventions to learn from. We hope that by the end of this course you will be able to describe the basics of the disease aetiology, global epidemic trends and the available interventions. We also hope you'll be able to use this information to critique public health approaches and policy positions for the four non-communicable diseases we've covered as well helping you extend to further disease areas.
Offered by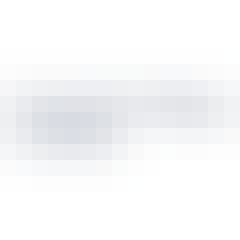 Imperial College London
Imperial College London is a world top ten university with an international reputation for excellence in science, engineering, medicine and business. located in the heart of London. Imperial is a multidisciplinary space for education, research, translation and commercialisation, harnessing science and innovation to tackle global challenges.
Start working towards your Master's degree
This specialization is part of the 100% online Global Master of Public Health from Imperial College London. If you are admitted to the full program, your courses count towards your degree learning.
Frequently Asked Questions
What is the refund policy?

If you subscribed, you get a 7-day free trial during which you can cancel at no penalty. After that, we don't give refunds, but you can cancel your subscription at any time. See our full refund policy.

Can I just enroll in a single course?

Yes! To get started, click the course card that interests you and enroll. You can enroll and complete the course to earn a shareable certificate, or you can audit it to view the course materials for free. When you subscribe to a course that is part of a Specialization, you're automatically subscribed to the full Specialization. Visit your learner dashboard to track your progress.

Is financial aid available?

Yes, Coursera provides financial aid to learners who cannot afford the fee. Apply for it by clicking on the Financial Aid link beneath the "Enroll" button on the left. You'll be prompted to complete an application and will be notified if you are approved. You'll need to complete this step for each course in the Specialization, including the Capstone Project. Learn more.

Can I take the course for free?

When you enroll in the course, you get access to all of the courses in the Specialization, and you earn a certificate when you complete the work. If you only want to read and view the course content, you can audit the course for free. If you cannot afford the fee, you can apply for financial aid.

Is this course really 100% online? Do I need to attend any classes in person?

This course is completely online, so there's no need to show up to a classroom in person. You can access your lectures, readings and assignments anytime and anywhere via the web or your mobile device.

Will I earn university credit for completing the Specialization?

This Specialization doesn't carry university credit, but some universities may choose to accept Specialization Certificates for credit. Check with your institution to learn more.
More questions? Visit the Learner Help Center.