Bachelor of Arts in Liberal Studies
Georgetown University School of Continuing Studies
Accredited diploma
Earn your credential from Georgetown University School of Continuing Studies.
Taught in English
Engage in group discussions with professors and peers.
120 credit degree
Transfer up to 64 credits toward the 120 credit degree.
100% online
Learn when and where it works best for you.
$400 USD/credit hour
Benefit from affordable tuition and flexible payments.
Master in-demand workplace skills such as critical thinking, problem-solving, and communication, give yourself a competitive advantage in the workforce, and complete your bachelor's degree from an institution consistently recognized as among the highest in the U.S.
Hiring demand in today's global economy increasingly favors job candidates with a broad range of both critical thinking and technical skills. Earning your Bachelor of Arts in Liberal Studies from Georgetown University's School of Continuing Studies represents an excellent opportunity to set yourself apart as an in-demand talent who can deliver value across fields as diverse as business, international relations, media and communications, and more. In this world-class program, you'll develop and refine your critical thinking, analytical, and communication skills as you learn from a faculty of distinguished scholars and industry leaders who bring deep academic knowledge and professional expertise to the program. You'll enhance your resume with a valuable degree from a globally-recognized institution and possess the ethical judgment, intercultural skills, and commitment to lifelong learning that are the hallmarks of today's most successful employees. Whether your ambition is to expand your career opportunities or pursue a graduate-level education, completing your bachelor's degree is a significant step forward. You'll have the confidence to go after new opportunities and the skills to achieve your goals.
A long-standing reputation for educational excellence
As a graduate of this program, you'll have a valuable career credential on your resume from an institution that is globally recognized for educational quality. You'll send a clear signal to hiring managers about your interdisciplinary abilities, and be able to pursue a wide range of career opportunities on the strength of having earned your bachelor's from a highly regarded university.
Dedicated world-class faculty
As a student in this program, you'll learn from some of Georgetown's best faculty in courses carefully designed to address your education and career needs and help you successfully prepare for the complexities of a dynamic and evolving global economy. Throughout your studies, you'll have the support of faculty who are invested in providing you with a rigorous higher education experience so that you can fully realize your life and career goals and who are committed to making your return to education a successful one. You'll broaden your problem-solving, communication, and negotiation skills while further developing your leadership, financial, and project management capabilities.
Complete your bachelor's degree and build the foundation for educational and career success
Upon completing this program and earning your bachelor's degree, you'll be prepared to pursue both career advancement and graduate-level education, depending on your goals. The ​​mental agility and adaptability you'll develop in the program, combined with the wide range of skills you'll gain, will provide a solid foundation you can build on to reach the next level of your journey. Alumni of the program have gone on to pursue career opportunities in in-demand fields ranging from business, consulting, healthcare, government, and legal services to marketing, sales, and technology, and graduate degrees in everything from history and philosophy to journalism and real estate.
Events
Summer 2023 Intake Final Application Deadline
Summer 2023 Classes Start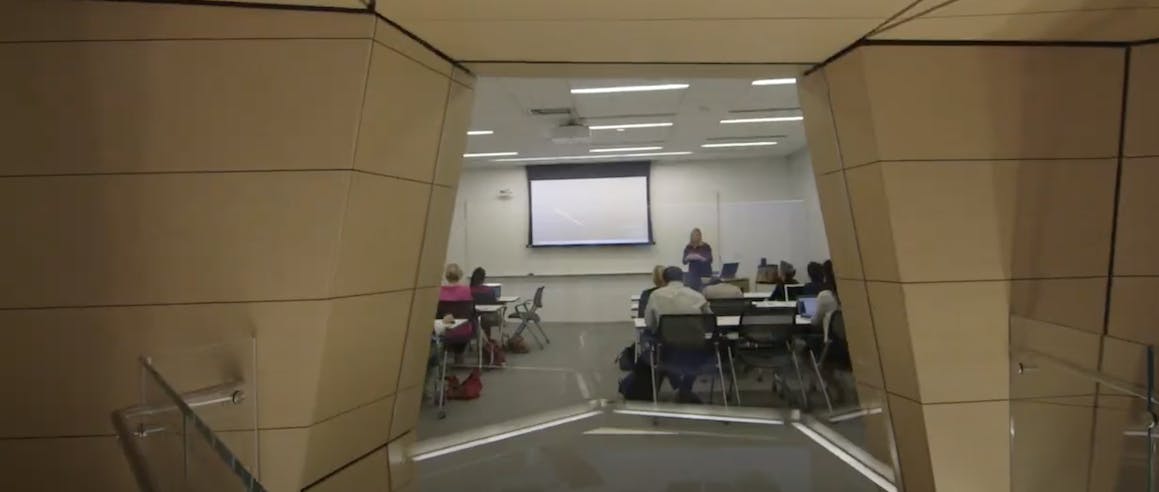 Explore the Bachelor of Arts in Liberal Studies Degree
Frequently Asked Questions
Coursera does not grant credit, and does not represent that any institution other than the degree granting institution will recognize the credit or credential awarded by the institution; the decision to grant, accept, or transfer credit is subject to the sole and absolute discretion of an educational institution.
We encourage you to investigate whether this degree meets your academic and/or professional needs before applying.