Online Master of Computer Science
Arizona State University
About Arizona State University
Recognized by U.S. News & World Report as the country's most innovative school, Arizona State University's nationally ranked programs inspire top-qualified graduates and have positioned the university as a "top-tier" recruiting and hiring institution by more than 50 of the country's top corporations, according to professional recruiters and rankings services around the world. ASU graduates more than 20,000 thinkers, innovators and master learners every year.
Ready to get started? Apply now.
The School of Computing, Informatics, and Decision Systems Engineering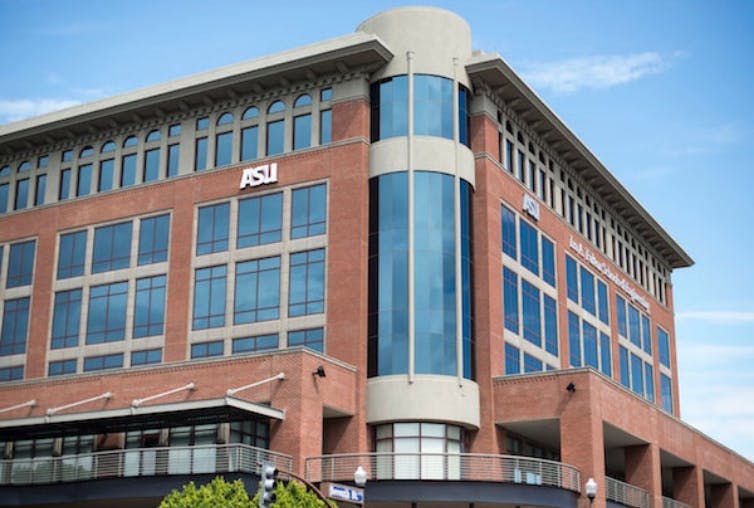 In January of 2022, U.S. News & World Report ranked Arizona State University as #12 for online master's in engineering programs. The combination of our award-winning faculty, interdisciplinary research and nationally recognized undergraduate and graduate programs has attracted top students from across the country. With more than 6,000 students enrolled, the School of Computing, Informatics, and Decision Systems Engineering (CIDSE) is the largest and fastest growing unit in ASU's Ira A. Fulton Schools of Engineering.
Featured Faculty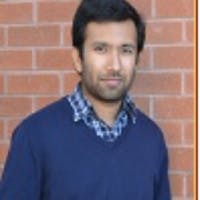 Ayan Banerjee
Assistant Research Professor at School of Computing Informatics and Decision Systems Engineering, Arizona State University. His research interests include pervasive computing in healthcare and analysis, and safety verification of embedded system software. He is also interested in hybrid system based modeling and safety verification of closed loop control systems which interact with the physical environment, also known as Cyber-Physical Systems. In addition, he also works on explainable AI for failure analysis and feedback in human computer interface systems.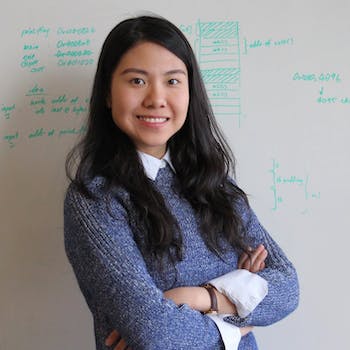 Tiffany Bao
Tiffany Bao is an assistant professor in the School of Computing, Informatics, and Decision Systems Engineering at ASU. Her research focuses on cyber autonomy, and her work spans the areas of binary analysis techniques and game-theoretical strategy. She's the recipient of the carnegie Mellon University Presidential Fellowship and NSA's Best Scientific Cybersecurity Paper. She received her doctorate from Carnegie Mellon University.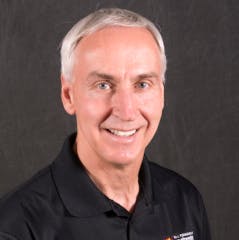 James Collofello
Jim Collofello serves as vice dean of academic and student affairs and has held this position since 2006. In this capacity, he leads the school's student recruitment and retention, career development and placement, K-12 programming, new curriculum development, accreditation and oversight of Fulton Difference programming. The Fulton Difference consists of innovative programs operated at scale to provide students with opportunities to develop and enhance their research, leadership, project development and entrepreneurship skills.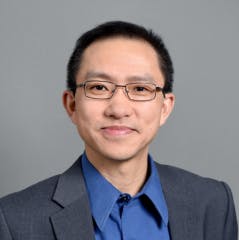 Baoxin Li
Baoxin Li joined Arizona State University in 2004, where he is currently a professor and the chair of the computer science and engineering program in the school of Computing, Informatics and Decision Systems Engineering. He is also a graduate faculty endorsed to chair in the electrical engineering program and computer engineering program. He received his doctorate in electrical engineering in 2000 from University of Maryland, College Park.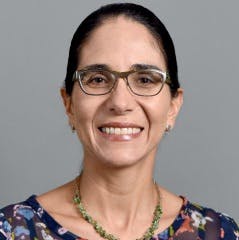 Andrea Richa
She joined Arizona State University (ASU) in 1998, where she is now a Full Professor of Computer Science and Engineering. She is also a Barrett Honors Faculty and is an Associate Faculty at the Biodesign Institute in the Center for Bio-computation, Security and Society.
Her main areas of expertise are in distributed/network algorithms and computing in general, and more specifically in bio-inspired distributed algorithms, distributed load balancing, wireless network algorithms, delay-tolerant networks, and distributed hash tables (DHTs), among others. She was awarded a prestigious MURI award from the DoD-ARO in 2019, and was a recipient of an NSF CAREER Award in 1999.
Admissions Information
Spring A 2023 deadlines:
September 15, 2022: Open applications
December 13, 2022: Final deadline
When you apply, ASU will make a decision within 2-4 weeks. Once accepted, you can start open courses right away!
Questions? Contact ASU Online Graduate Program Recruitment Services at 1-844-353-7953 or mcsenrollment@asu.edu.
Coursera does not grant credit, and does not represent that any institution other than the degree granting institution will recognize the credit or credential awarded by the institution; the decision to grant, accept, or transfer credit is subject to the sole and absolute discretion of an educational institution.
We encourage you to investigate whether this degree meets your academic and/or professional needs before applying.