Master of Science in Management (iMSM)
University of Illinois Urbana-Champaign
Student Experience
As an iMSM student, you'll learn from and engage with senior faculty at Gies College of Business. The Gies Business faculty team has crafted a student experience that thoughtfully takes advantage of the iMSM's online setting.
Lectures and video material better suited for independent learning are delivered through asynchronous courses (Coursera MOOCs). This allows valuable discussion time in live class sessions, often used for lectures in traditional business programs, to be preserved for students to truly engage with senior-level faculty.
Gies' online classrooms are collaborative spaces that encourage side conversations – creative, innovative thinking – and strong relationships built between students and faculty alike. You'll also get to know your classmates by working on team projects.
What are students saying?
Anne Murphy-Brown: "As a Gies iMSM student, I was able to immediately apply concepts from my very first class to my career. Throughout the Leadership and Teams course, I analyzed my own leadership skills and pivoted to a more collaborative style, using the tools that I learned in the course."
Omeed Adham Sindy: "Be ready to experience different ideas and perspectives from some of the industry's leading experts. Gies College of Business promotes collaboration and creativity, and it provides learners with the necessary tools and resources to lead the world of tomorrow."
Have questions? Connect directly with current iMSM students from a wide range of backgrounds. Ask them about the student experience and learn more about the program. Connect now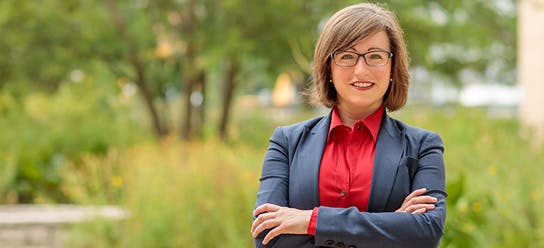 Lectures
Lectures are organized into weekly modules, available via video playback or interactive transcript. Pace yourself through online lectures before meeting with the teaching team and your classmates to dive deeper into the material.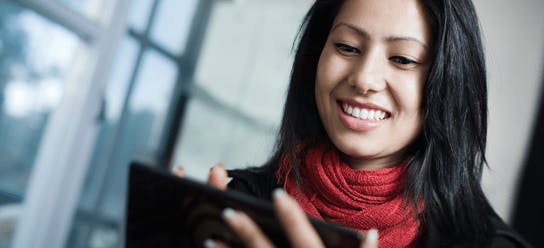 Mobile
Access your courses from anywhere — you can even download them to your mobile device and study offline without using your data plan.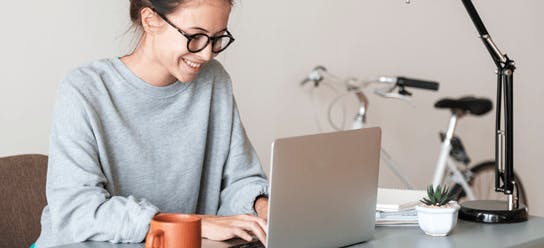 Forums
Interact with fellow students through course discussion forums. Get access to every question asked and answered by previous students.
Application Deadlines
Applications for the Fall 2023 cohort are now open! Students can start classes in August or Ocotber 2023.
Priority 1 Deadline: May 4, 2023
Priority 2 Deadline: June 1, 2023
Final Deadline (August Start): July 6, 2023
Final Deadline (October Start): September 7, 2023
Have questions?
Please contact Gies College of Business at giesonline@illinois.edu.
Upcoming Events
The full Gies Online Events Calendar can be found here.
Coursera does not grant credit, and does not represent that any institution other than the degree granting institution will recognize the credit or credential awarded by the institution; the decision to grant, accept, or transfer credit is subject to the sole and absolute discretion of an educational institution.
We encourage you to investigate whether this degree meets your academic and/or professional needs before applying.
Have questions?
If you have questions about the application process or eligibility, please send us an email at giesonline@illinois.edu