Globalización, Crecimiento Económico y Estabilidad Specialization
Descubre la economía global de hoy. Transforma tus conocimientos sobre la economía y conviértelos en herramientas prácticas. Skills you will gain
Economics
Economy
Microeconomics
Law
About this Specialization
Esta especialización tiene como objetivo hacer que los conceptos económicos sean accesibles para todos los alumnos, irrelevante de su nivel de económicas. También te enseñará a analizar los eventos actuales utilizando el conjunto de herramientas de la economía. El curso comienza explicando los parámetros básicos de la macroeconomía y cómo los gobiernos pueden / deben usar tanto la política fiscal como la monetaria para influir en el crecimiento tomando en cuenta la inflación y porcentaje de empleo. Luego pasa a la arena internacional, donde los países interactúan, y explica los principios básicos del libre comercio, los tipos de cambio, la balanza de pagos y la inmigración y cómo estas interacciones afectan nuestra vida cotidiana. Finalmente, aplicarás estas herramientas y conceptos a las principales economías del mundo y descubrirás cómo puedes "leer" los datos económicos de un país. También aprenderás lecciones importantes sobre los riesgos y oportunidades de hacer negocios en estos países. El curso te dará herramientas que puedes usar en el trabajo e incluso en tus decisiones personales de inversión. Para esta especialización los videos están en ingles con subtítulos en español y todos los ejercicios están en español.
Applied Learning Project
Al final de cada MOOC, encontrarás un proyecto final. Tendrás la oportunidad de poner en práctica todo lo aprendido durante el curso. Debes analizar los mejores indicadores económicos para un país determinado; presentar un resumen de las mejores tendencias de política económica e hitos de ese país. Además, deberás asociar los indicadores macroeconómicos a las políticas elegidas por los gobiernos en cada caso e indicar si la política fue adecuada. Finalmente, presentarás tus hallazgos y enfatizarás los riesgos potenciales de no implementar la política correcta.
Shareable Certificate
Earn a Certificate upon completion
100% online courses
Start instantly and learn at your own schedule.
Flexible Schedule
Set and maintain flexible deadlines.
Beginner Level
No prior experience required.
Approx. 4 months to complete
Spanish
Subtitles: Spanish, English, Turkish, Arabic
Shareable Certificate
Earn a Certificate upon completion
100% online courses
Start instantly and learn at your own schedule.
Flexible Schedule
Set and maintain flexible deadlines.
Beginner Level
No prior experience required.
Approx. 4 months to complete
Spanish
Subtitles: Spanish, English, Turkish, Arabic
There are 3 Courses in this Specialization
Analizando las Políticas Económicas
Este curso utiliza un enfoque no técnico para analizar la forma en la que los gobiernos utilizan políticas económicas para influenciar la economía de sus países. Al finalizar el curso el participante hablará con propiedad sobre temas tan importantes como la deuda y el déficit de los países, podrá examinar las políticas fiscales y monetarias así como las reformas estructurales de los países. Estos conceptos le ofrecerán los conocimientos necesarios para estar informados y poder crear su propio criterio respecto a los debates económicos de la actualidad: estímulos fiscales vs. austeridad, las virtudes de las innovaciones de los bancos centrales en política monetaria, cuándo se necesitan altas tasas de interés y el camino hacia el crecimiento para muchas de las economías más avanzadas.
Comercio, Inmigración y Tipos de Cambio en un Mundo Globalizado
Este es el segundo de los tres cursos que forman parte de la Especialización en Globalización, Crecimiento Económico y Estabilidad. Este curso se enfocará en las facetas de la globalización que afectan las perspectivas y decisiones económicas de un país. La globalización ha sido recientemente el tema predominante en muchos debates políticos, y este curso abordará los determinantes de la globalización. Será separado en cuatro módulos; el primer módulo explicará las tasas de cambio. Cubrirá lo que determina el tipo de cambio y cómo los diferentes tipos de cambio afectan la economía y la realidad de las monedas. El segundo módulo explorará el comercio, la realidad del libre comercio y lo que le ocurre a la economía de un país con proteccionismo. El tercer módulo se incluirá en la balanza de pagos, te ayudará a comprender cómo funcionan las transacciones económicas entre un país y el resto del mundo. El cuarto módulo se centrará en Inmigración, que es probablemente uno de los temas más controvertidos de la actualidad. Explicará cómo la migración afecta a los países de acogida y cubrirá las tendencias de migración actuales. El quinto módulo pondrás todos tus conocimientos en práctica y tendrás que analizar cinco variables sobre la economía española en dos periodos 2004-2012 y 2013-2018.
Riesgos y oportunidades empresariales en una economía globalizada
Oportunidades y riesgos empresariales en un mundo globalizado» es el tercer y último curso de la especialización «Globalización, crecimiento económico y estabilidad» impartido por la profesora de IE Business School Gayle Allard. En este curso, los alumnos aprovecharán los conocimientos y la teoría de sus dos cursos anteriores y los aplicarán a los eventos que actualmente suceden en el mundo. Además, puede funcionar como curso independiente para quienes quieran saber cómo afectan los factores macroeconómicos a las economías, los gobiernos y los ciudadanos en diversos países.
Offered by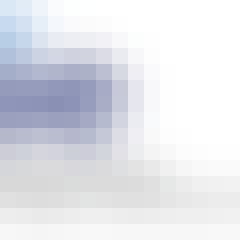 IE Business School
IE Business School is an internationally recognized business school where the leaders of tomorrow shape their ideas and learn to become global citizens. For over 40 years, IE Business School has promoted innovation and change in organizations, equipping managers with an entrepreneurial mindset that generates employment, wealth, and social well-being.
Frequently Asked Questions
What is the refund policy?

If you subscribed, you get a 7-day free trial during which you can cancel at no penalty. After that, we don't give refunds, but you can cancel your subscription at any time. See our full refund policy.

Can I just enroll in a single course?

Yes! To get started, click the course card that interests you and enroll. You can enroll and complete the course to earn a shareable certificate, or you can audit it to view the course materials for free. When you subscribe to a course that is part of a Specialization, you're automatically subscribed to the full Specialization. Visit your learner dashboard to track your progress.

Is financial aid available?

Yes, Coursera provides financial aid to learners who cannot afford the fee. Apply for it by clicking on the Financial Aid link beneath the "Enroll" button on the left. You'll be prompted to complete an application and will be notified if you are approved. You'll need to complete this step for each course in the Specialization, including the Capstone Project. Learn more.

Can I take the course for free?

When you enroll in the course, you get access to all of the courses in the Specialization, and you earn a certificate when you complete the work. If you only want to read and view the course content, you can audit the course for free. If you cannot afford the fee, you can apply for financial aid.

Is this course really 100% online? Do I need to attend any classes in person?

This course is completely online, so there's no need to show up to a classroom in person. You can access your lectures, readings and assignments anytime and anywhere via the web or your mobile device.

Will I earn university credit for completing the Specialization?

This Specialization doesn't carry university credit, but some universities may choose to accept Specialization Certificates for credit. Check with your institution to learn more.
More questions? Visit the Learner Help Center.