Master of Science in Management (iMSM)
University of Illinois Urbana-Champaign
University of Illinois at a Glance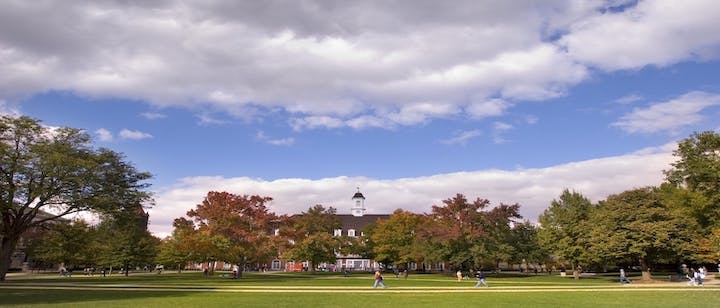 The University of Illinois Urbana-Champaign is one of the original 37 public land-grant institutions created after President Abraham Lincoln signed the Morrill Act in 1862. Founded in 1867, the University of Illinois Urbana-Champaign has earned a reputation as a world-class leader in research, teaching, and public engagement. U.S. News & World Report's America's Best Colleges rated Illinois as the number 15 public university and the number 47 national university.
The university is rooted in the twin cities of Champaign and Urbana (total population 129,000) in east-central Illinois. Situated about 140 miles south of Chicago, 125 miles west of Indianapolis, and 180 miles northeast of St. Louis. The university has more than 500,000 living alumni.
The University of Illinois has a mission to educate broadly, and has been consistently at the forefront of innovation in online learning dating back decades.
In 1960, nine years before the invention of the internet, the University of Illinois created an intranet: a system of linked computer terminals for students to access course materials and lectures. This system came to be known as PLATO (Programmed Logic for Automatic Teaching Operations) with 1000 terminals worldwide. Many modern multiuser concepts such as discussion forums, message boards, online testing, email, chat, instant messaging, screen sharing, and multiplayer gaming were created at Illinois.
In 1978, the University of Illinois Library, the largest public university library in the country at the time, was among the first to provide public online access to a major collection.
In 1995, the University of Illinois offered its first fully online course.
Today, the University offers more than 90 degrees, certificates, and endorsement programs online, has more than 1700 course selections, and has educated 3.2 million learners from across the globe.
About Gies College of Business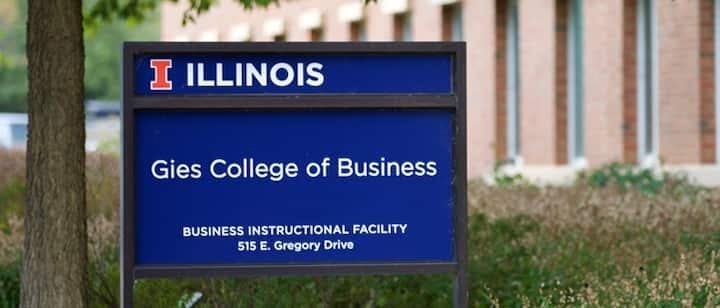 For more than 100 years, Gies College of Business has intentionally designed its innovative programs, leading-edge curriculum, and experiential learning opportunities to empower and prepare students to turn big ideas into meaningful actions. Today, Gies faculty prepare more than 8,000 future business leaders from around the world to put their purpose into practice and provide transformative leadership in a global economy.
In October 2017, the University announced a gift of $150 million from alumni Larry and Beth Gies—the largest ever received by Illinois—to the College of Business, which has since been named for them. "I believe education is the differentiator," Larry Gies says. "From a global standpoint, it allows all of us to attain a higher standard of living, be more tolerant, work more closely together, create more opportunities for those in need, and make the Earth more sustainable. With education, people are better able to communicate, and those communications can lead to wonderful opportunities going forward.
Today the faculty prepares more than 8,100 students, including 3,100 undergraduates, to be at the forefront of innovation and leadership in the global economy.
Application Deadlines
Announcing an opportunity to begin this summer!
Applications deadline for the Summer 2023 cohort is April 6, 2023! Students can start classes in May 2023. Apply today!
Applications for the Fall 2023 cohort are now open! Students can start classes in August or Ocotber 2023.
Priority 1 Deadline: May 4, 2023
Priority 2 Deadline: June 1, 2023
Final Deadline (August Start): July 6, 2023
Final Deadline (October Start): September 7, 2023
Have questions?
Please contact Gies College of Business at giesonline@illinois.edu.
Upcoming Events
The full Gies Online Events Calendar can be found here.
Coursera does not grant credit, and does not represent that any institution other than the degree granting institution will recognize the credit or credential awarded by the institution; the decision to grant, accept, or transfer credit is subject to the sole and absolute discretion of an educational institution.
We encourage you to investigate whether this degree meets your academic and/or professional needs before applying.
Have questions?
If you have questions about the application process or eligibility, please send us an email at giesonline@illinois.edu