 MSc in Innovation and Entrepreneurship
HEC Paris
Student Experience
The fully online nature of the program has been specifically designed for busy professionals. The fundamental courses allow you to acquire new knowledge and skills while balancing personal and professional commitments. The project-based courses are run in an interactive webinar format, and the team projects feature personalized support and coaching from HEC Paris professors.
MSc in Innovation and Entrepreneurship
Some Professors hold live sessions during the course and office hours to answer student questions and help with coursework. You'll work with fellow students on the team project, and get access to a coach throughout the 12 months of the project phase. From the very beginning of the program, you will collaborate on a virtual business game, in small teams, which will last for the first month of the program. You'll get to know each other both on a personal and a professional level during the business game, and are encouraged to begin "scouting" possible future teammates and business partners for the team project, which will then start six months later.
Executive MSc in Innovation and Entrepreneurship
The aim of the pre-established schedule of the Executive MSc in Innovation and Entrepreneurship is to create a strong group dynamic and an enriching learning experience from the outset through virtual community building workshops. You'll work closely and exchange ideas with both your professors and your program team. Features include:
Optional in-person Workshops: While these in-person workshops are not mandatory, we encourage you to come and collaborate with other MSIE entrepreneurs, intrapreneurs, and innovators. These workshops will build upon the tools and skills you learn throughout the program.
Collaboration with Station F: As an Executive MSc in Innovation and Entrepreneurship student, you will have the opportunity to experience Station F through in-person workshops with industry experts.
Mandatory Pitch Training Sessions: During the Team Project phase, you'll receive mandatory pitch training sessions by industry experts. These pitch training sessions are focused on helping you build successful pitches. Being able to promote yourself and your project is an essential skill. These sessions will enable you to deliver key messages about your team project and identify ways of helping your team stand out from the rest.
Community Building Workshops: Building communities is a crucial process that fosters connections amongst people and creates infrastructures for these connections to happen. In these workshops, you'll foster connections with peers, create a space for sharing, engage in collective growth, foster innovation, build trust, and leverage shared intelligence.
On Coursera, you can learn on your schedule and on the device of your choice. Courses are made up of modules that can be completed during commutes or other short periods of spare time. Courses include supplementary readings, video lectures, assignments, and discussion forums that help you spark connections with your peers.
Watch current and graduate student stories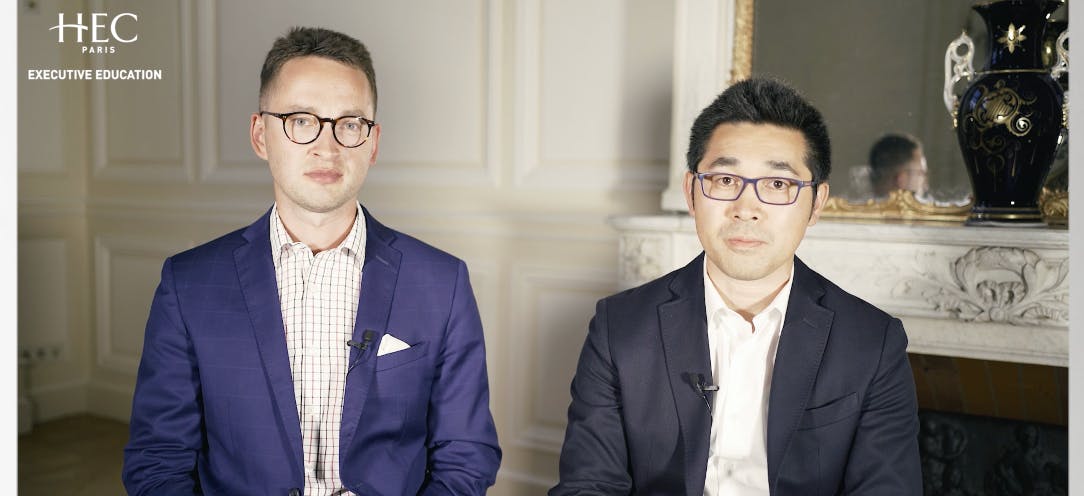 Alexey Ermakov and Yuji Satoh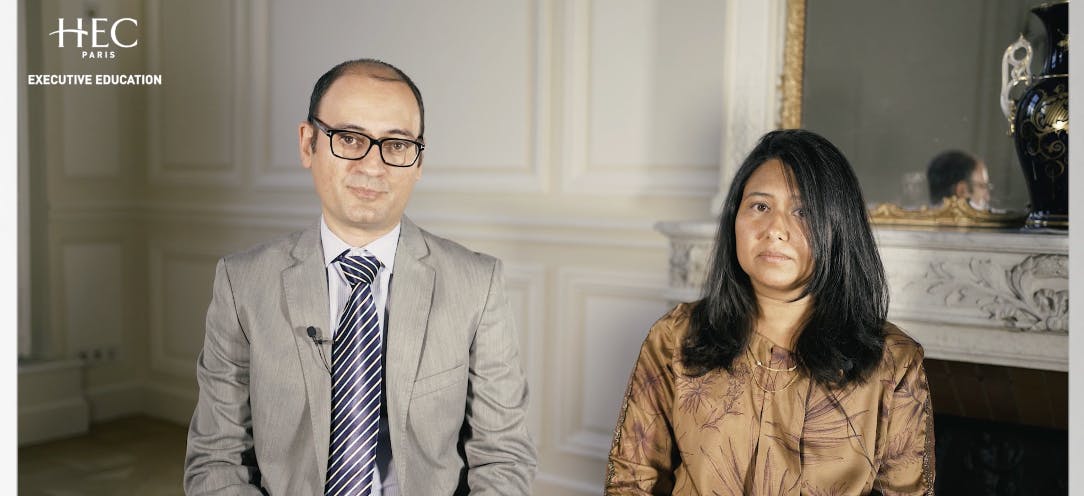 Dimitri Tiago and Deepika Kassen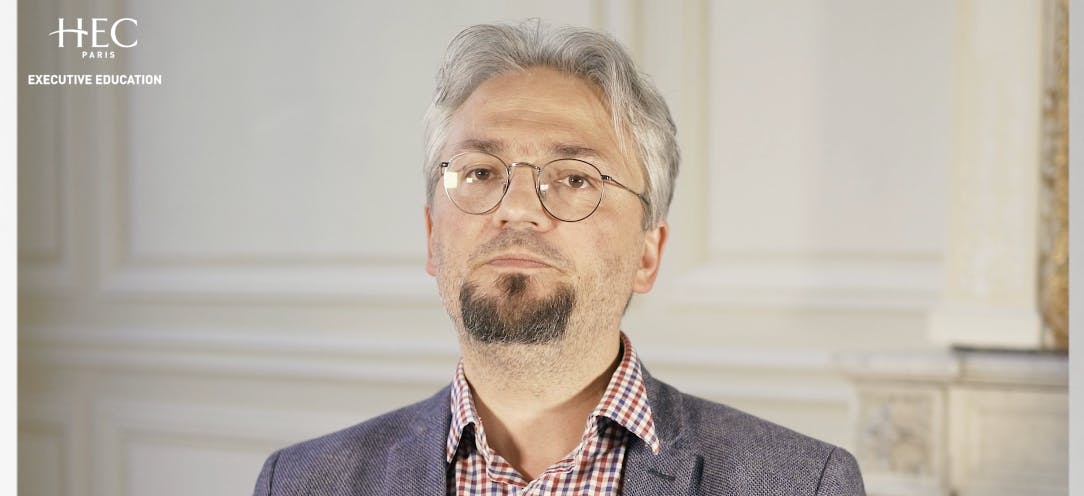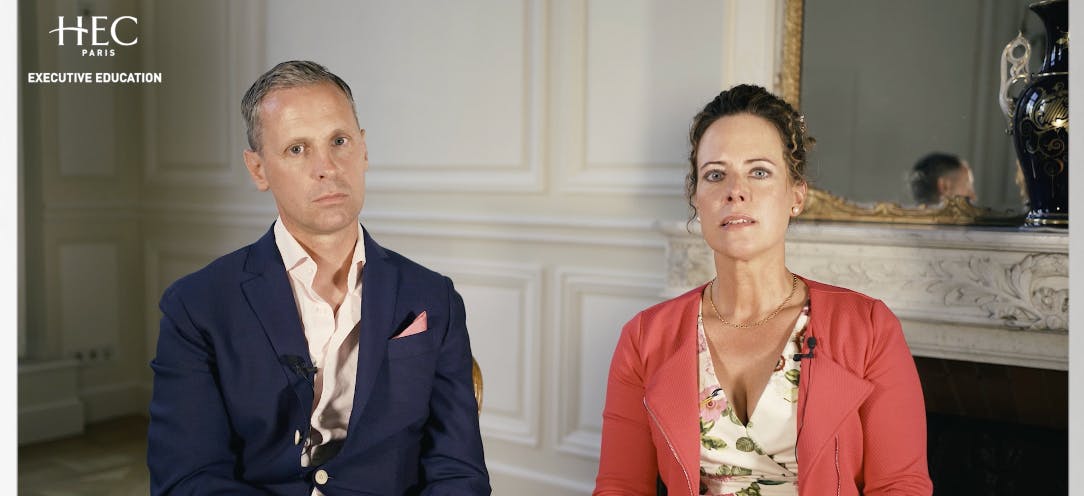 Maria de Voogd and Aidan O'Brien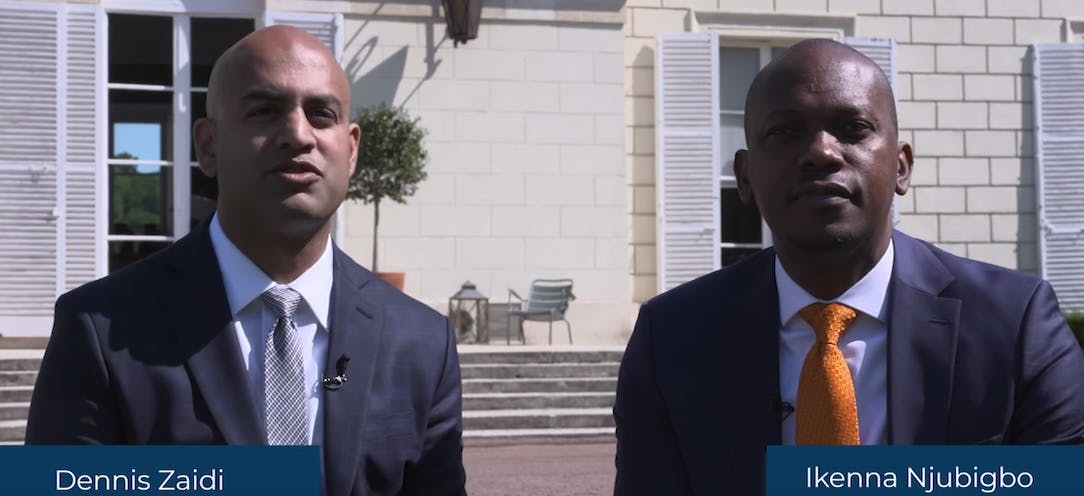 Dennis Zaidi and Ikenna Njubigbo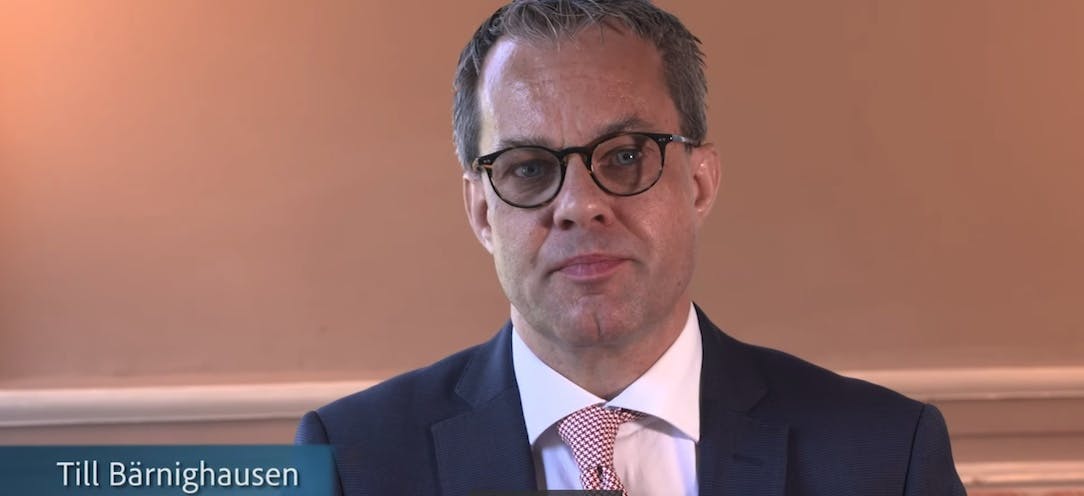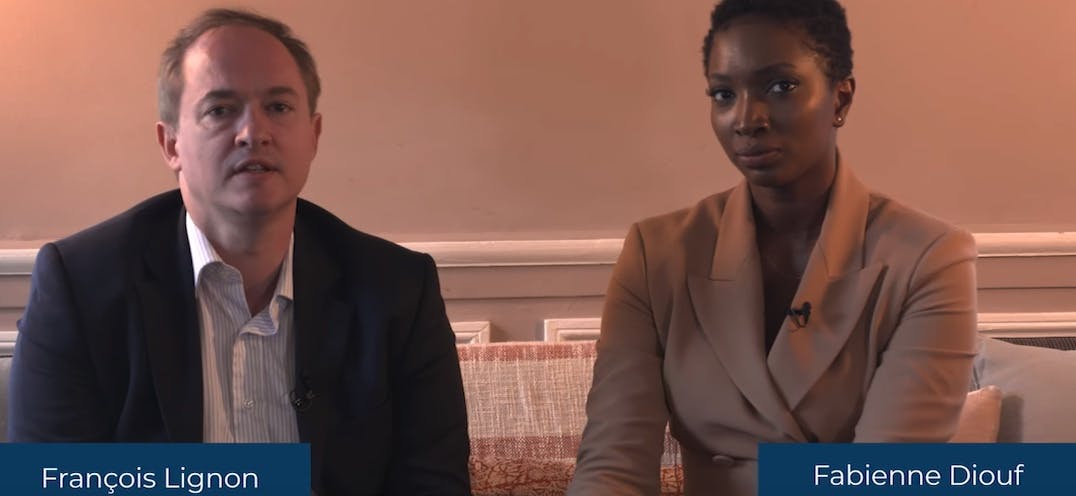 François Lignon and Fabienne Diouf
Student Stories
HEC Paris' MSc in Innovation and Entrepreneurship graduated its first cohort from this groundbreaking program in February 2019, consisting of 46 students from 22 countries. The MSIE is a powerful program for entrepreneurs due to a project-based curriculum, where students develop and pitch a new product or business under the guidance of a team coach. Monica Messio, a medical doctor, MBA graduate, and entrepreneur, oversaw a group of MSIE students hailing from Dubai, the United States, and Paris, who have since become business partners.
"It was a wonderful experience," she said. "We met online once a week and I felt blessed to work with such a motivated and talented team." To date, a third of the capstone projects from the first cohort of MSIE graduates are already morphing into startups.
MSIE students come from a range of backgrounds, such as recent graduate Efthymia Lioliou. With a doctorate in Biochemistry and hailing from Thessaloniki, Greece, Efthymia reflects the diversity in professional and academic backgrounds of the MSIE students. "I decided to apply for the MSIE (because) I always wanted to have an impact on the world and play an active role in solving pressing societal, environmental and health-related issues. My project aimed at producing protein biotechnologically in order to feed the Earth's growing population in a sustainable way."
General Electric Project Manager Rahima Khatir lauded the MSIE's flexibility and international notoriety: "This is the most complete degree I've found on the market," she insisted.
Fellow student François Lignon concurred: "The MSIE provides me a global vision on innovation and it is compatible with my personal timetable," said the Vice-President of the audiovisual company Arkena. "Thanks to the former, I'm working with fellow team members based in Kentucky, France and the Middle East!"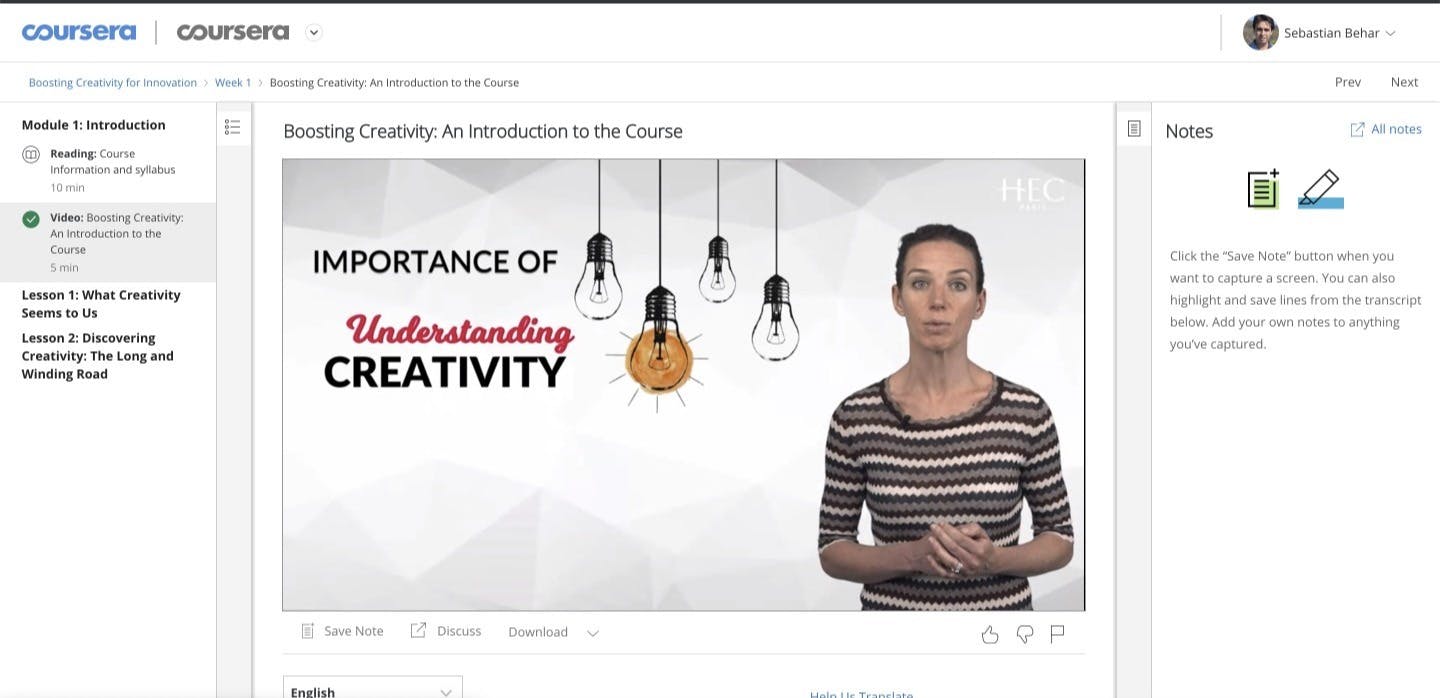 Lectures
Lectures are organized into weekly modules, which can be absorbed via video playback or interactive transcript. Pace yourself through online lectures before meeting with the professor and your classmates to dive deeper into the material.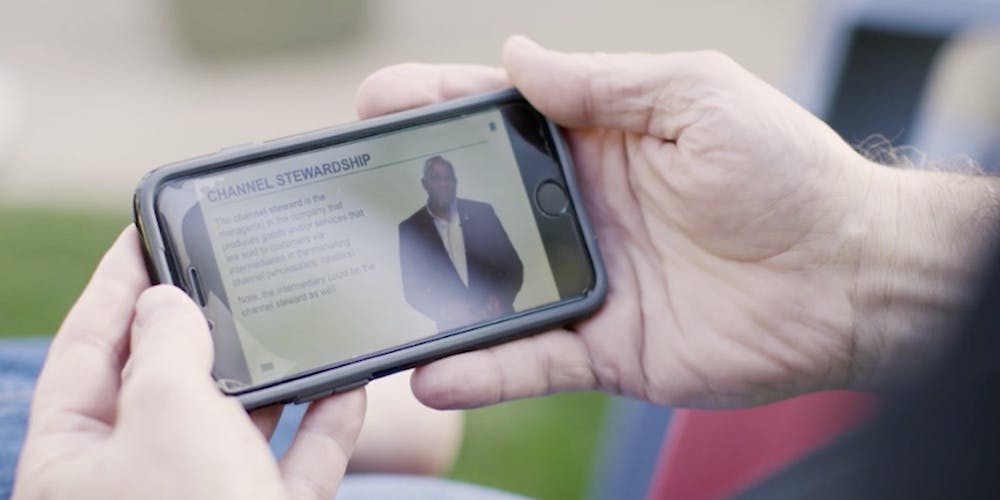 Mobile
Access your courses from anywhere — you can even download them to your mobile device and study offline without using your data plan.
Forums
Interact with fellow students through course forums. Get access to every question asked and answered by previous students.
Applications are open for the June 2023 cohort!
The next deadline to apply: April 10, 2023.
Benefits of applying earlier:
Time to get all application materials submitted on time
Gain early feedback from the Admissions team
Secure your spot in the next cohort of students
Classes start on June 12, 2023.
View the Program Booklets for Executive MSc in Innovation and Entrepreneurship and MSc in Innovation and Entrepreneurship.
Watch our latest Admissions webinar.
Questions? Please contact the Program Advisor by emailing msie@hec.fr or by calling + 33 (0)1 39 67 75 37.
Coursera does not grant credit, and does not represent that any institution other than the degree granting institution will recognize the credit or credential awarded by the institution; the decision to grant, accept, or transfer credit is subject to the sole and absolute discretion of an educational institution.