Solving Complex Problems Specialization
Problem Solving Skills for Business and Innovation. Learn how to analyze, evaluate, and solve complex problems from all disciplinary perspectives
About this Specialization
SOLVING COMPLEX PROBLEMS will teach you revolutionary new problem-solving skills. Involving lectures from over 50 experts from all faculties at Macquarie University, we look at solving complex problems in a way that has never been done before. This specialization uses the framework of Big History which synthesizes knowledge across the sciences and the humanities, and provides a powerful foundation to think and research in new ways. Big History has been embraced as an important global framework by the World Economic Forum (WEF). Presentations at WEF by Professor David Christian, one of the creators of this specialization, have included 'Interdisciplinary Approaches to Solving 21st Century Challenges' (Davos 2012), 'Big History for Big Picture Thinking' (Davos 2014), and 'Big History, Big Decisions' (Tianjin 2014). In 2015, the WEF Annual Meeting in Davos had four sessions devoted to Big History including three interdisciplinary 'Big History, Big Future' panels on cooperation, innovation, and global growth and stability. These interdisciplinary discussion panels were the inspiration for this Solving Complex Problems Specialization.
Applied Learning Project
To solve complex problems, whether it is the challenge of developing a new product, or Einstein's task of trying to explain how gravity worked - and literally everything else in between - it is not enough to take the problem and apply already existing skills. The skill that has always led to big breakthroughs in any field or industry is the skill of seeing something in a new way. That is the vital skill you will learn in this Coursera specialization.
From the very start of the specialization, your assignments will be geared toward tackling a complex issue of your choice which you face in your career path, industry, or field. Each phase of the course builds up to a briefing paper that analyzes, evaluates, and attempts to solve a highly complex problem. The specialization advances your knowledge of your own field by teaching you to look at it in new ways and it fosters your own revolutionary new innovations.
20%
Started a new career after completing this specialization.
Shareable Certificate
Earn a Certificate upon completion
100% online courses
Start instantly and learn at your own schedule.
Flexible Schedule
Set and maintain flexible deadlines.
Beginner Level
No prior experience required.
Approx. 6 months to complete
English
Subtitles: English, Arabic, German
20%
Started a new career after completing this specialization.
Shareable Certificate
Earn a Certificate upon completion
100% online courses
Start instantly and learn at your own schedule.
Flexible Schedule
Set and maintain flexible deadlines.
Beginner Level
No prior experience required.
Approx. 6 months to complete
English
Subtitles: English, Arabic, German
Offered by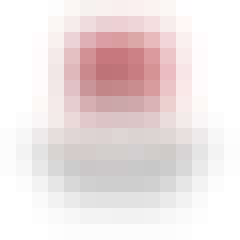 Macquarie University
Macquarie is ranked among the top one per cent of universities in the world, and with a 5-star QS rating, we are recognised for producing graduates who are among the most sought-after professionals in the world. Since our foundation 54 years ago, we have aspired to be a different type of university: one focused on fostering collaboration between students, academics, industry and society.
Frequently Asked Questions
What is the refund policy?

If you subscribed, you get a 7-day free trial during which you can cancel at no penalty. After that, we don't give refunds, but you can cancel your subscription at any time. See our full refund policy.

Can I just enroll in a single course?

Yes! To get started, click the course card that interests you and enroll. You can enroll and complete the course to earn a shareable certificate, or you can audit it to view the course materials for free. When you subscribe to a course that is part of a Specialization, you're automatically subscribed to the full Specialization. Visit your learner dashboard to track your progress.

Is financial aid available?

Yes, Coursera provides financial aid to learners who cannot afford the fee. Apply for it by clicking on the Financial Aid link beneath the "Enroll" button on the left. You'll be prompted to complete an application and will be notified if you are approved. You'll need to complete this step for each course in the Specialization, including the Capstone Project. Learn more.

Can I take the course for free?

When you enroll in the course, you get access to all of the courses in the Specialization, and you earn a certificate when you complete the work. If you only want to read and view the course content, you can audit the course for free. If you cannot afford the fee, you can apply for financial aid.

Is this course really 100% online? Do I need to attend any classes in person?

This course is completely online, so there's no need to show up to a classroom in person. You can access your lectures, readings and assignments anytime and anywhere via the web or your mobile device.

Will I earn university credit for completing the Specialization?

This Specialization doesn't carry university credit, but some universities may choose to accept Specialization Certificates for credit. Check with your institution to learn more.

What background knowledge is necessary?

This course is for everyone: from any level of expertise, any field, any industry, any discipline. And for good reason. It teaches skills that enhance your work and endeavours, regardless of who you are. If you want to perform better in your career, to innovate in your field, and to improve your future prospects - take this course!

Do I need to take the courses in a specific order?

While it is most effective to take the courses in order so that you may scaffold and build a solution to a complex problem in your career or field, you can still derive a great deal of value from the individual courses. Course one teaches you what is at the core of all complex problems, course two teaches you all about what drives critical thinking, and course three teaches you how to innovate more effectively.

What will I be able to do upon completing the Specialization?

Turning the crystal allows us to see the same problem refracted in different ways and at different scales. The multi-disciplinary perspective of Big History allows us to do this because it explores familiar problems from different, and often unfamiliar, perspectives. Different perspectives offer new insights, and the synergies between those insights can help us understand familiar problems more deeply.

You will learn to view problems at multiple scales. The deep problems of our epoch involve long term trends and all the disciplines. These complex problems are more easily understood if explored in a way that does that broad scope and multi-disciplinary perspective justice. Political and financial decisions will be taken by politicians and entrepreneurs thinking of the next election or the next quarterly report. But we must look further ahead. To understand the deep problems of our times, we need to be able to view change on much larger scales. Not just on a short-sighted timescale, not just from the perspective of a single discipline.

In this specialization, you will see what a mathematician, or a biologist, or a financial analyst brings to a particular problem. How would a mathematician approach the problem? How would a biologist? How would a financial analyst approach things? Or a lawyer? Or a political scientist? And, most crucially, what common points do they all share? A synthesis of the collective learning of all disciplines is crucial to unraveling the complex problems that face us today.

By teaching you how to Turn the Crystal when facing new problems, this Coursera specialization will equip you with the skills you will need to understand complexity, problem-solving, and innovation, at multiple scales and from multiple perspectives. It will help you achieve a deeper and richer level of understanding of profound aspects of today's world
More questions? Visit the Learner Help Center.