 MSc in Innovation and Entrepreneurship
HEC Paris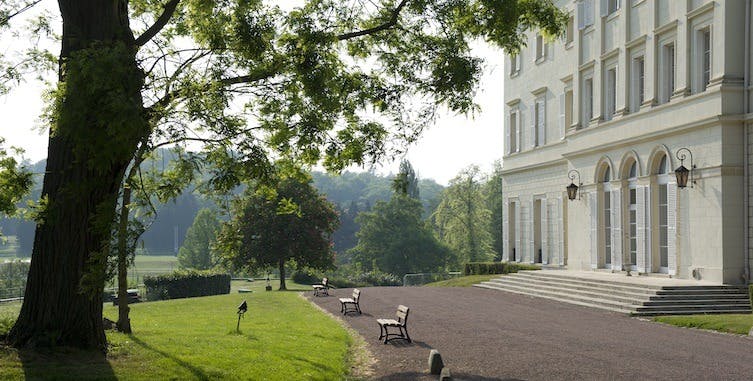 HEC Paris Executive Education and research degrees offer complete and unique range of educational programs for the leaders of tomorrow. Founded in 1881 by the Paris Chamber of Commerce and Industry, HEC Paris is a founding member of the Université Paris-Saclay. It boasts a faculty of 138 full-time professors, more than 4,400 students and over 8,000 managers and executives in training each year.
#1 Worldwide in the Financial Times Executive Education 2022 ranking
#1 Business School in Europe Financial Times 2022 ranking
#1 Alumni network in the world in The Economist "Potential to Network" ranking
60,000 Alumni in 152 Countries
445 Research articles published in the past 5 years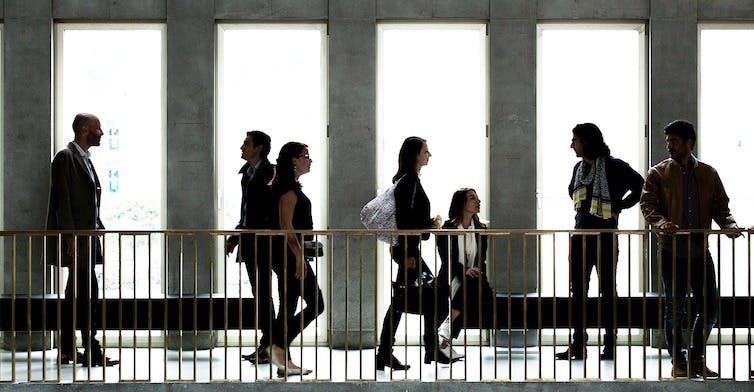 As an institution with a long and distinguished history, HEC Paris has an in-depth understanding of the impact of change. Our core mission is to shape the future of business and society through innovative and impactful lifelong learning and development initiatives.
Executive training is not only about economic results - it has a much broader social mission. Bringing together a global community of entrepreneurs, decision-makers, and change makers enables us to question current business practices and develop the skills, knowledge and courage needed to implement responsible and sustainable change.
Featured Faculty
Sebastian D. Becker
Associate Professor of Accounting and Management Control
Sebastian D. Becker earned his Ph.D. from WHU - Otto Beisheim School of Management (Vallendar, Germany) and his M.Sc. in Business Administration from EBS Business School (Oestrich-Winkel, Germany). His research focuses on the diffusion, change, and implementation of management accounting and control techniques in private and public sector organizations with a particular interest in budgeting. Sebastian teaches Management Accounting and Control topics in the MBA, Master, Executive, and Ph.D. programs.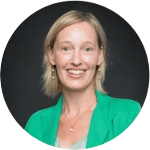 Kristine de Valck
Associate Professor of Marketing
Kristine de Valck is an Associate Professor of Marketing at HEC Paris. Her work on electronic word of mouth and online communities has been widely published. Kristine has won multiple awards for her research including the prestigious 'Citations of Excellence Award 2013' for her dissertation-based article about consumer decision making in online communities.
Anne-Laure Sellier
Associate Professor of Marketing
Anne-Laure Sellier completed her initial training in business at the HEC Paris School of Management (France), followed by a public administration Master at the Bocconi University (Italy), and an MBA from Warwick University (England). She then worked in the pharmaceutical industry, before undertaking a Ph.D. in management at INSEAD (France). Prior to joining HEC Paris, Anne-Laure was a faculty member at the London Business School in England, and at the Stern Business School of New York University, in the USA. Her main teaching and research interests focus on creativity.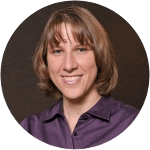 Svenja Sommer
Associate Professor of Information Systems and Operations Management
Svenja Sommer teaches operations management core courses in the MBA and Grande Ecole program, and electives on new product development and supply chain management for MBA students. Prior to joining HEC Paris, she was on the faculty at the Krannert School of Management, Purdue University. Her research interests include project management and product development, focusing on the management of highly uncertain projects, managing the idea generation phases of product development, and early supplier involvement in product development.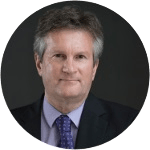 Marc Vanhuele
Professor of Marketing
Marc Vanhuele has a Masters Degree in Communication Sciences and an MBA from KULeuven, Belgium, and a Ph.D. from the University of California, Los Angeles. Prior to joining HEC Paris in 1993 he worked at the London Business School and the University of California, Los Angeles. Professor Vanhuele's main research currently focuses on how consumers treat price information. His research has been published in leading academic journals and he is co-author of "Consumer Behavior. Applications in Marketing" (Sage 2017) that brings together the most recent research on consumer behavior of interest to marketers.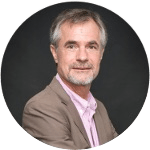 Pierre Dussauge
Instructor
Pierre Dussauge holds an Msc. degree from HEC Paris and a Ph.D. in Management Science from Paris-Dauphine University. He was a visiting professor at the Ross Business School at the University of Michigan (Ann Arbor) from 1991 to 2003. He has also taught at INSEAD, IESE, INCAE, the Indian School of Business (Hyderabad), and Tsinghua University. Pierre is the author or co-author of several books in the field of strategic management and received the 1995 McKinsey award for best management book published in France. His current research focuses on global strategic alliances. In addition, Pierre Dussauge has been a consultant or a management educator with a number of firms in Europe and in the US.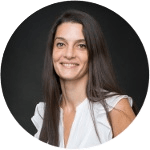 Giada Di Stefano
Associate Professor of Business Strategy
Giada Di Stefano holds a Ph.D. in management from Bocconi University and is an Associate Professor of Business Strategy at HEC Paris, where she teaches courses in strategy and entrepreneurship. In 2011 she won the TIM (Technology and Innovation Management) Best Dissertation Award. Her research focuses on the creation and transfer of knowledge, with a particular focus on creative industries and social norms. Before joining the world of academia, she worked as a Product Manager for L'Oréal Paris.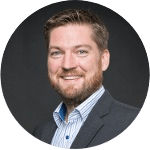 Floorian Hoos
Assistant Professor of Accounting and Scientific Director of Master in Sustainability and Social Innovation
Florian Hoos has won numerous awards, including a nomination as one of the 40 best 13 Business School Professors under 40 in the world by Poets & Quants, the Prix Vernimmen for the best HEC Paris professor by BNP Paribas, and the "Best Teaching Style" and "Best Professor Core Phase" awards of the MBA program at HEC Paris. He has also won the Prix Pralong award for an entrepreneurial venture he carried out in the Ivory Coast, and was awarded first prize by the German Institute of Internal Auditors for his Ph.D. dissertation. He teaches and researches the fields of social entrepreneurship, social impact measurement, and accounting.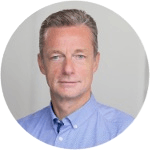 Marc Beretta
Instructor
Marc has been an International Executive Coach for 12 years and helps people and organizations unlock their potential, find their own way and achieve transformation. Marc has been teaching Management & Leadership and Personal Development at HEC Paris since 2009. He previously worked for Nomura Securities in Tokyo, Arthur Andersen, LVMH and for Bacardi Martini. He is a graduate from ESCP and a certified MBTI® and OPR® practitioner, a certified 14 coach (Transformance) and is a PCC (Professional Certified Coach) by ICF (International Coach Federation).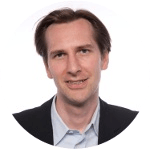 Mathis Schulte
Instructor
Mathis Schulte's current research focuses on understanding the creation of social networks within organizations, and their effects on employee satisfaction, customer service, and financial performance. His research has been published in the Journal of Occupational and Organizational Psychology, the Journal of Applied Psychology, and Organization Science. Prior to joining HEC Paris in 2009, Mathis was a senior fellow at the Wharton School, University of Pennsylvania, and lectured on Negotiations and Conflict Resolution. Mathis holds an M.S. in psychology from the University of Hamburg, and a Ph.D. in social organizational psychology from Columbia University, New York.
Applications are open for the December 2022 cohort!
Early deadlines to apply:
Benefits of applying earlier:
• Time to get all application materials submitted on time
• Gain feedback earlier from a personal enrollment counselor
• Secure your spot in the next cohort of students
Classes start on December 12, 2022.
Questions? Please contact the Program Advisor by emailing msie@hec.fr or by calling + 33 (0)1 39 67 75 37.
Coursera does not grant credit, and does not represent that any institution other than the degree granting institution will recognize the credit or credential awarded by the institution; the decision to grant, accept, or transfer credit is subject to the sole and absolute discretion of an educational institution.