Empresa familiar: gestión, dirección y sucesión Specialization
Empresa familiar: gestión, dirección y sucesión. Aprende cómo gestionar y planificar el futuro de tu empresa familiar

About this Specialization
La convivencia entre familia y empresa en un negocio, contrariamente al sentir general, es una excelente combinación para el éxito. Las empresas familiares constituyen la base de la economía mundial, son compañías con una mayor tasa de supervivencia y dan mejores resultados operativos en el largo plazo. Pero entrañan ciertos riesgos que hay que saber gestionar. En esta especialización, analizaremos las complejidades de la empresa familiar y daremos las claves para gestionarlas de forma exitosa. Veremos marcos conceptuales, instrumentos de gestión e instrumentos de transformación que te ayudarán a llevar adelante los procesos de gestión, institucionalización y sucesión de tu compañía. Como verás a lo largo de los tres cursos y el proyecto final, la especialización está abierta a todo tipo de empresas, independientemente de su tamaño, su industria o su proyección: el único requisito es que sean empresas familiares. Tanto da si se trata de un taller mecánico o una multinacional como LG o Zara, las empresas familiares reúnen ciertas características específicas que exigen medidas específicas para asegurar su éxito. Bienvenidxs! © Obra producida por ESADE Business School en colaboración con Homuork & HomuorkLAB
Applied Learning Project
A lo largo de la especialización realizarás tres proyectos, uno al final de cada MOOC, vinculados a tu empresa familiar o una empresa familiar cercana.
Al cierre del primer MOOC, definirás en detalle tu empresa de estudio, describiendo su historia y los principales actores, intereses y relaciones; y realizarás un diagnóstico completo a través de la herramienta Autodiagnóstico FBK.
En base a la información del diagnóstico, al terminar el segundo MOOC deberás definir a qué modelo mental responde la empresa familiar que se ha estudiado, así como describir y justificar cuáles de las recomendaciones sugeridas por el sistema son las más adecuadas para la empresa analizada.
El proceso lo completarás al finalizar el tercer MOOC, momento en el que diseñarás el proceso de implementación de las medidas destinadas a reducir el riesgo estructural de la compañía.
Shareable Certificate
Earn a Certificate upon completion
100% online courses
Start instantly and learn at your own schedule.
Flexible Schedule
Set and maintain flexible deadlines.
Beginner Level
No prior experience required.
Approx. 3 months to complete
Shareable Certificate
Earn a Certificate upon completion
100% online courses
Start instantly and learn at your own schedule.
Flexible Schedule
Set and maintain flexible deadlines.
Beginner Level
No prior experience required.
Approx. 3 months to complete
There are 3 Courses in this Specialization
La gestión en la empresa familiar
Responsable de más del 50% de la riqueza global, la empresa familiar tiene un rol prominente en la generación de puestos de trabajo, innovación y progreso en todas las sociedades. Pero ¿qué diferencia a una empresa familiar?, ¿En qué medida tiene implicaciones para los profesionales que la componen? A través de este curso, aprenderemos a leer la globalidad de una organización familiar así como a evaluarla.
Modelos de empresa familiar: del capitán al grupo inversor
Gracias a este curso iremos más allá en el análisis de la empresa familiar. En base a la teoría de 'Modelos de Empresa Familiar' creada por el Profesor Alberto Gimeno Sandig, aprenderemos a identificar cuáles son los distintos modelos de empresa familiar, qué los distingue y cómo un profesional encajará en cada uno de ellos.
La familia empresaria: individuo, dinámica y tiempo
En el tercer y último curso de la especialización, empezaremos profundizando en el análisis de la familia empresaria, veremos los modelos conservador y emprendedor así como la cultura individualista o comunitaria de esta. Luego pondremos el foco en el individuo como parte del conjunto, cuáles son sus motivaciones y su sentido de vida.
Offered by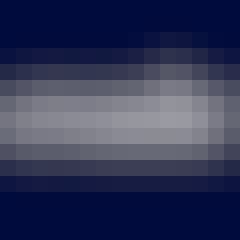 ESADE Business and Law School
Founded in 1958, ESADE Business and Law School has campuses in Barcelona and Madrid and a presence in São Paulo, Lima, Mexico City, Bogotá, Santiago and Buenos Aires. It has partnership agreements with more than 100 universities and business schools worldwide. Each year, more than 11,000 students participate in its programmes (MBA and Executive Education, as well as bachelor's and master's degree programmes in business administration and law). ESADE Alumni, the school's alumni association, is 50,000 members strong, including more than 17,500 members in management positions at enterprises around the globe. ESADE Business School also participates in the ESADECREAPOLIS business park, a pioneering innovation centre that brings together academia and the world of business. With a clear international orientation, ESADE is consistently ranked among the world's top business schools by the leading rankings
Frequently Asked Questions
What is the refund policy?

If you subscribed, you get a 7-day free trial during which you can cancel at no penalty. After that, we don't give refunds, but you can cancel your subscription at any time. See our full refund policy.

Can I just enroll in a single course?

Yes! To get started, click the course card that interests you and enroll. You can enroll and complete the course to earn a shareable certificate, or you can audit it to view the course materials for free. When you subscribe to a course that is part of a Specialization, you're automatically subscribed to the full Specialization. Visit your learner dashboard to track your progress.

Is financial aid available?

Yes, Coursera provides financial aid to learners who cannot afford the fee. Apply for it by clicking on the Financial Aid link beneath the "Enroll" button on the left. You'll be prompted to complete an application and will be notified if you are approved. You'll need to complete this step for each course in the Specialization, including the Capstone Project. Learn more.

Can I take the course for free?

When you enroll in the course, you get access to all of the courses in the Specialization, and you earn a certificate when you complete the work. If you only want to read and view the course content, you can audit the course for free. If you cannot afford the fee, you can apply for financial aid.

Is this course really 100% online? Do I need to attend any classes in person?

This course is completely online, so there's no need to show up to a classroom in person. You can access your lectures, readings and assignments anytime and anywhere via the web or your mobile device.

Will I earn university credit for completing the Specialization?

This Specialization doesn't carry university credit, but some universities may choose to accept Specialization Certificates for credit. Check with your institution to learn more.

¿Tendré un certificado al terminar la especialización?

Sí. Al terminar el proyecto final recibirás el Certificado de ESADE Business & Law School conforme has cursado con éxito la especialización de Empresa Familiar.

¿Por qué me interesa esta especialización?

¿Formas parte de una familia empresaria? ¿Eres el fundador y quieres mejorar la convivencia entre empresa y familia? ¿Uno de los herederos que deberá tomar las riendas en el futuro? ¿Tal vez eres directivo en una empresa familiar y quieres entender las complejidades inherentes a un negocio de esta naturaleza?

Si es el caso, este curso está pensado y diseñado para ti. Para que conozcas los equilibrios políticos y las implicaciones emocionales que conlleva la gestión de un negocio familiar, así como los procesos y protocolos para resolver sus especificidades.

¿Cuánto dura la especialización?

La estimación es que cada uno de los cursos implica una carga de trabajo de 4 a 6 horas semanales a lo largos de 6 semanas. En total, la especialización durará entre 3 y 4,5 meses.
More questions? Visit the Learner Help Center.