Leading StandOut® Teams Specialization
A Digital Coaching Experience. Master strategies and tools to shift your perspectives and expand your thinking about what it means to lead a team effectively.

What you will learn
Create compelling stories to keep teams connected through celebrations and playing to your strengths.

Set clear expectations to clarify roles...working together...align on team success.

Create trust and support...by recognition...strengths...and focusing on what matters most.

Build your own specific vision to share with your team...to stretch beyond their current responsibilities and step out of the comfort zone.
---
About this Specialization
Currently we are only able to offer this certification program in North America. It will become available for the European Market within the next 90 days (about 3 months)and to additional countries over the next 12 months. If you are not in North America, please check back in. Welcome to Leading StandOut Teams! In this digital coaching experience consisting of eight individual courses, you will be guided through The Marcus Buckingham Company's comprehensive strengths-based approach to leading a team. We call Leading StandOut Teams a coaching experience quite intentionally, because it incorporates practical stories and examples drawn from our world-class coaches' decades of real-world experience, as well as hands-on application of strengths-based coaching principles that will help you lead your team effectively. This series is organized around the eight key needs that our research has revealed drive the engagement and performance of teams. Each course is centered on one of these eight needs: 1. Establishing Team Purpose 2. Setting Clear Expectations 3. Valuing Excellence 4. Putting Strengths to Work 5. Creating Trust and Support 6. Recognizing Team Members 7. Building Confidence in the Future 8. Growing Team Members We are excited for you to encounter our coaching and build your personal toolkit that will help you start Leading StandOut Teams!
Applied Learning Project
Enhance your leadership effectiveness by taking the Leading StandOut® Teams specialization! Throughout this digital coaching series, you will complete a collection of stories, tips and questions — each designed to develop your strengths-based leadership skills unleashing your team's potential. Throughout each course, you will apply the concepts learned by completing coaching activities that vary in complexity. This self-paced, guided practice will help you internalize Leading StandOut Teams ideas and processes. Coaching activities build up to peer-review assignments that you will complete after courses four and eight — the midway and end points in the series. For these assignments, you and your fellow learners will grade each other's work. Once you complete all eight courses, you can take the optional certification exam. The Leading StandOut Teams Certification costs $949. To complete the certification, follow the instructions in Coursera at the end of the self-study series.
Shareable Certificate
Earn a Certificate upon completion
100% online courses
Start instantly and learn at your own schedule.
Flexible Schedule
Set and maintain flexible deadlines.
Approximately 6 months to complete
Suggested pace of 4 hours/week
Shareable Certificate
Earn a Certificate upon completion
100% online courses
Start instantly and learn at your own schedule.
Flexible Schedule
Set and maintain flexible deadlines.
Approximately 6 months to complete
Suggested pace of 4 hours/week
How the Specialization Works
Take Courses
A Coursera Specialization is a series of courses that helps you master a skill. To begin, enroll in the Specialization directly, or review its courses and choose the one you'd like to start with. When you subscribe to a course that is part of a Specialization, you're automatically subscribed to the full Specialization. It's okay to complete just one course — you can pause your learning or end your subscription at any time. Visit your learner dashboard to track your course enrollments and your progress.
Hands-on Project
Every Specialization includes a hands-on project. You'll need to successfully finish the project(s) to complete the Specialization and earn your certificate. If the Specialization includes a separate course for the hands-on project, you'll need to finish each of the other courses before you can start it.
Earn a Certificate
When you finish every course and complete the hands-on project, you'll earn a Certificate that you can share with prospective employers and your professional network. Industry Partners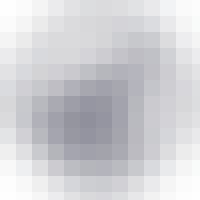 Frequently Asked Questions
What is the refund policy?

Can I just enroll in a single course?

Is financial aid available?

Can I take the course for free?

Is this course really 100% online? Do I need to attend any classes in person?

Will I earn university credit for completing the Specialization?

Am I eligible to register for the ADP Leading Standout Teams: Certified Standout Leader exam? 

How long does it take to complete the Specialization?

What background knowledge is necessary?

Do I need to take the courses in a specific order?

What will I be able to do upon completing the Specialization?
More questions? Visit the Learner Help Center.