BSc Business Administration
University of London
Bachelor's degree
Offered by University of London
Taught in English
Engage in group discussions with professors and peers
36 - 72 months
12 courses total, 10 - 12 hours per week
100% online
Hands-on learning from anywhere, no travel required
Grow your career by earning your Bachelor of Science in Business Administration from a top 30 UK university.
The BSc Business Administration degree provides a platform to develop the essential knowledge and skills required to succeed in today's business environment. In practice, this means that as well as providing the core business administration learning elements, the programme focuses on key skill sets including the ability to analyse and evaluate current issues facing organisations in a global setting.
Successful managers are adept at dealing with complexity within a changing context. To be ready for these challenges, you will require an intellectual understanding that will help you analyse and make a decisive contribution to solving these issues. The BSc Business Administration degree helps you gain these perspectives. You will be encouraged to think critically and creatively.
The degree takes a creative approach to the curriculum through the lens of some interesting case studies and will prompt you to consider questions such as:
Why did false positive Covid-19 tests cause a stir?
Are coffee pods good for the environment?
Can music boost your own productivity at work?
Do the Beatles represent a sublime formative moment in consumer culture?
In this programme, you will develop the ability to analyse real-life business problems and devise effective solutions.
What makes this degree unique?
A dynamic global learning community: Modules are designed to ensure students appreciate the diverse, interdisciplinary nature of business administration. Students will connect with peers around the globe and engage in learning activities with each other to bring their own unique perspectives to the programme.

Learn from internationally renowned experts: You'll be taught by leading academics at Royal Holloway's School of Business and Management, University of London, a UK top 30 university (The Times and Sunday Times Good University Guide 2023). The school's academics have extensive industry experience from around the world, reflecting the global nature of modern business, which feeds directly into their teaching.

Enhance your professional profile with a valuable career credential: As a graduate of this programme, you'll be prepared for a career in fields such as human resources, accounting, marketing, production, operations, information technology, and more, and you'll have the skills to succeed in organizations ranging from large corporations to small businesses and nonprofits. Graduates from Royal Holloway's School of Business and Management have gone on to work at leading global companies like Versace, Barclays, Nissan, Deloitte, Xerox, and Goldman Sachs.
Hear from our learners
"I would definitely recommend it, no question – especially if there's something else that you have a big commitment to and you can't be on campus every day."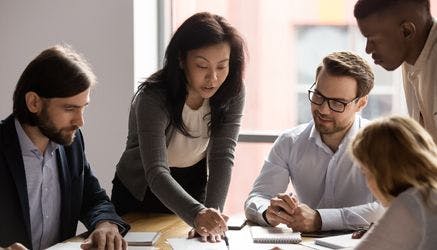 Try a course
Get a taster for BSc Business Administration with one of the University of London's Massive Open Online Courses (MOOCs). Explore Management Concepts through Metaphor and Music is a course that introduces topics covered in the BSc Business Administration degree and is a great way to gain insight into what to expect from the degree.
This innovative course will introduce you to core managerial and organisational concepts and is designed to be highly interactive and creative allowing for lots of opportunities to share your ideas and engage in discussions.
Find out more and enrol today!
Events
Registration deadline for the April 2023 cohort.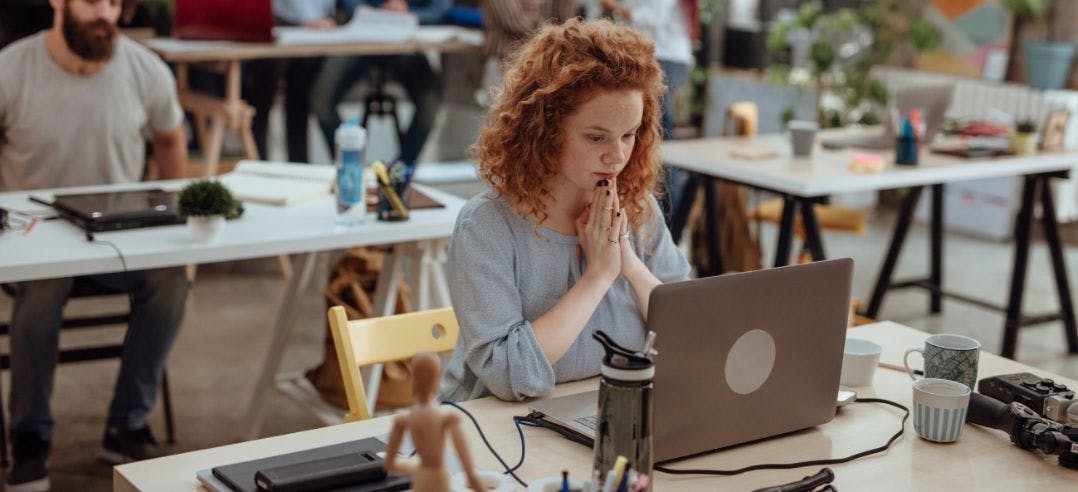 Time you meant business with our BSc Business Administration
Frequently Asked Questions
Coursera does not grant credit, and does not represent that any institution other than the degree granting institution will recognize the credit or credential awarded by the institution; the decision to grant, accept, or transfer credit is subject to the sole and absolute discretion of an educational institution.
We encourage you to investigate whether this degree meets your academic and/or professional needs before applying.