Master of Public Health
University of Michigan
About the University of Michigan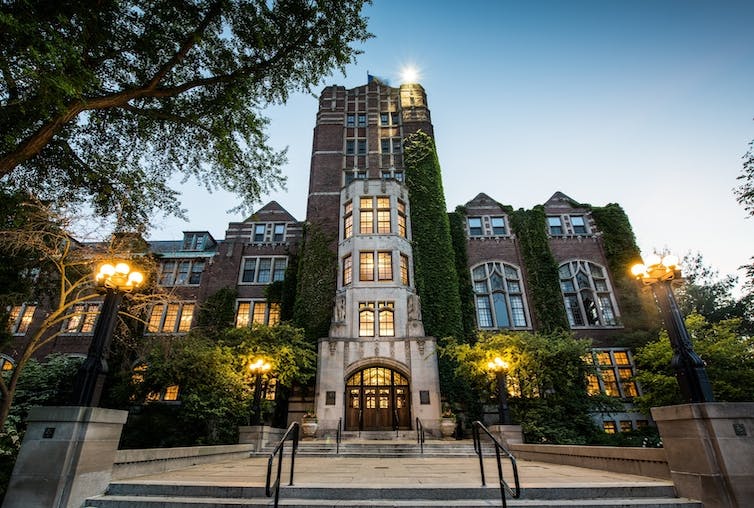 The University of Michigan was founded in 1817 as the first public university in the Northwest Territories. Today, U-M is a leader in higher education and one of the most distinguished public universities in existence, attracting top students and faculty from across the globe. With more than 630,000 living alumni, graduates become part of a strong network that includes the first American to walk in space, the creator of the iPod, the co-founder of Google, and the 38th U.S. president. From earning election to the National Academy of Science to winning the Nobel Prize, U-M's world-class faculty research not only attracts attention, it changes the world.
About the School of Public Health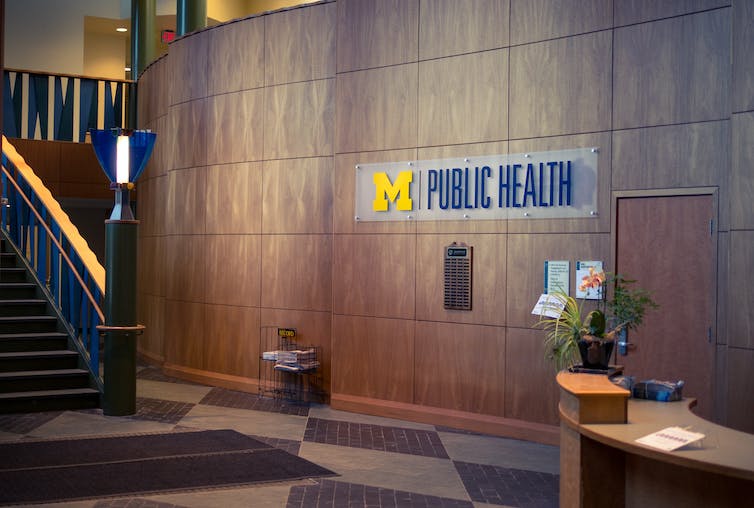 Since 1941, the University of Michigan School of Public Health has been pursuing a healthier, more equitable world through education, research and action. We work with compassion, innovation and inclusion to create meaningful, lasting impact.
Ranked among the top four schools of public health in the country, we train more than 1,000 graduate and undergraduate students each year. With more than 170 faculty and researchers across six academic departments and numerous collaborative centers and institutes, we produce impactful research aimed at finding lasting solutions to pressing public health problems.
Featured Faculty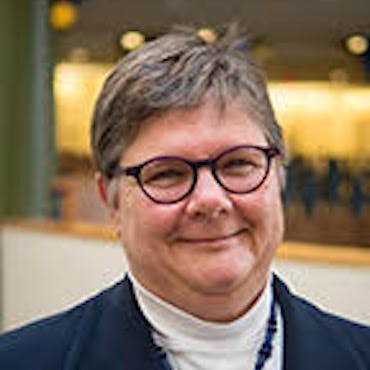 Sharon L.R. Kardia, PhD
Millicent W. Higgins Collegiate Professor of Epidemiology, Associate Dean for Education
Dr. Kardia earned a master's degree in Statistics and a doctorate in Human Genetics, both from the University of Michigan. She has 30+ years of experience in the epidemiology of common chronic diseases and has authored over 300 publications. A major emphasis of her work has been on the target organ damage associated with untreated and uncontrolled hypertension. Other areas of interest include the genetic epidemiology of common chronic diseases and their risk factors, gene-environment and gene-gene interactions, and the development of novel analytical strategies to understand the complex relationship between genetic variation, environmental variation, and risk of common chronic diseases. Her research utilizes genomic, epigenomic, transcriptomic, and proteomic measures on large epidemiological cohorts.
Dr. Kardia serves as director for the online MPH. She is excited to teach PUBHLTH 515 Population Health - one of the program's core courses that online students enroll in during their second semester of the program. Dr. Kardia also teaches the applied practice and integrative experience course which students complete during the final two semesters of the program.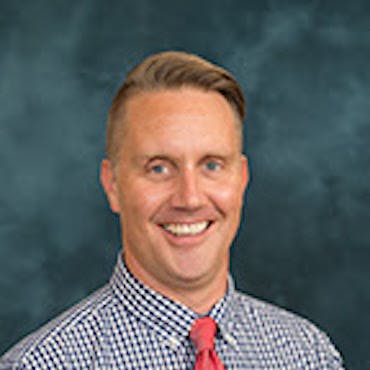 Thomas Braun, PhD
Professor of Biostatistics
Dr. Braun received his doctorate in Biostatistics from the University of Washington and joined the University of Michigan faculty that same year. Prior to his graduate studies in Seattle, Dr. Braun was an actuary with Metropolitan Life Insurance Company. Over the past 20 years, Dr. Braun has taught several biostatistics courses for the School of Public Health and has served as the primary statistician for clinical studies at the University of Michigan School of Dentistry and the Blood and Marrow Transplant Program at the University of Michigan Rogel Cancer Center. He is the author of nearly 150 collaborative and methodologic papers.
Dr. Braun's current research interests include: (1) adaptive phase I trial design methodology, including optimizing schedule of administration, accommodating patient heterogeneity, and incorporating multiple toxicity grades; (2) Bayesian methodology and designs for clinical trials in rare diseases; and (3) residual-based permutation tests for complex modeling settings.
Students enrolled in the online MPH will meet Dr. Braun during their first semester of the program. He is excited to teach one of the program's core courses - BIOSTAT 501 Introduction to Biostatistics.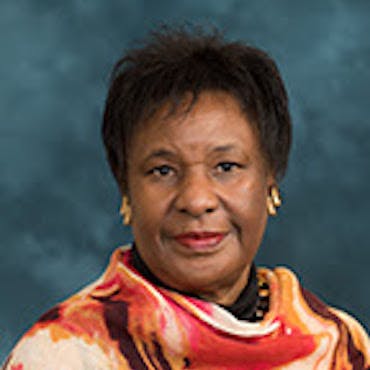 Cleopatra Caldwell, PhD
Chair, Department of Health Behavior and Health Education
Dr. Caldwell earned a master's degree in Human Development from Wayne State University and a PhD and masters degree in Social Psychology from the University of Michigan. Her research interests include improving adolescent health through strengthening family relationships, research methods in African-American communities and family relationships, and discrimination and the mental health of African-American and Caribbean-American adolescents.
She teaches PUBHLTH 508 Social Determinants of Health - one of the program's core courses. Explore the social, economic, and political factors that contribute to health inequalities in Dr. Caldwell's MOOC course, Social Determinants of Health.

Karen Peterson, D.Sc.
Chair and Stanley M. Garn Collegiate Professor of Nutritional Sciences
Dr. Peterson is Professor and Chair of the Nutritional Sciences Department at the School of Public Health, Research Professor for the Center for Human Growth and Development, and Director of the Momentum Center, all at the University of Michigan. She is also an Adjunct Professor of Nutrition at the Harvard School of Public Health. Her research focuses on the influence of biosocial and environmental influences on child growth and maturation during sensitive developmental periods, as well as the design and evaluation of population-based interventions addressing dietary and physical activity behaviors related to obesity and chronic disease in diverse populations, including children and youth.
Dr. Peterson co-teaches a core course in the MPH program, PUBHLTH 511 Nutrition and Public Health.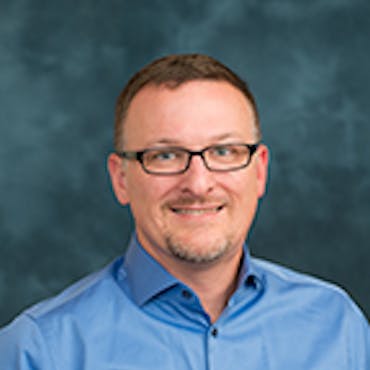 Richard (Rick) Neitzel, PhD, CIH
Professor and Associate Chair, Environmental Health Sciences
Dr. Neitzel has a master's of science degree in Environmental Health and a doctorate in Environmental and Occupational Hygiene, both from the University of Washington. He is an exposure scientist whose research focuses on enhancing our understanding of exposures to physical hazards such as noise and injury risks, along with a range of adverse health effects associated with these exposures. For example, did you know that noise exposure has been linked to heart attacks, high blood pressure, injuries, and accidents? Dr. Neitzel is particularly interested in incorporating new methodologies and technologies for measuring exposures into his research, and also has a strong interest in translating his research findings into occupational and public health practice. He has conducted research in locations throughout the U.S., as well as in Sweden, Thailand, Chile, Ghana, and Kuwait. He is a Certified Industrial Hygienist and a Fellow of the American Industrial Hygiene Association.
Dr. Neitzel is excited to teach PUBHLTH 514 - Public Health Sciences and the Environment. Online MPH students enroll in this course during their second semester in the program.

Michael Rubyan, PhD, MPH
Clinical Assistant Professor, Health Management and Policy
Dr. Rubyan is a Clinical Assistant Professor at the University of Michigan School of Public Health. He received his PhD in Health Services Organization and Policy from the University of Michigan and his MPH in Health Behavior and Health Education from the University of Michigan School of Public Health.
Dr. Rubyan's research focuses on the development and evaluation of interventions that leverage emerging technologies to train members of the healthcare workforce around adhering to guidelines. He also studies strategies for effective communication and dissemination of health policy and how improved health systems science literacy among providers impacts performance.
Fall 2023 applications are now open!
Upcoming Deadlines:
Applications open: September 1, 2022
Final deadline: May 15, 2023
Classes start: August 2023
Looking to hear more about public health? Listen to Population Healthy podcast from University of Michigan School of Public Health.
Coursera does not grant credit, and does not represent that any institution other than the degree granting institution will recognize the credit or credential awarded by the institution; the decision to grant, accept, or transfer credit is subject to the sole and absolute discretion of an educational institution.
We encourage you to investigate whether this degree meets your academic and/or professional needs before applying.
Have questions?
If you have questions about the application process or eligibility, please email us at sph-inquiries@umich.edu.