L'Egitto prima e dopo i faraoni. Dalla nascita dello Stato (3000 a.C. ca.) alle prime comunità cristiane (IV secolo d.C.)
Sapienza University of Rome
About this Course
L'Egitto prima e dopo i faraoni. Dalla nascita dello Stato (3000 a.C. ca.) alle prime comunità cristiane (IV secolo d.C.)
Shareable Certificate
Earn a Certificate upon completion
100% online
Start instantly and learn at your own schedule.
Flexible deadlines
Reset deadlines in accordance to your schedule.
Approx. 6 hours to complete
Shareable Certificate
Earn a Certificate upon completion
100% online
Start instantly and learn at your own schedule.
Flexible deadlines
Reset deadlines in accordance to your schedule.
Approx. 6 hours to complete
Offered by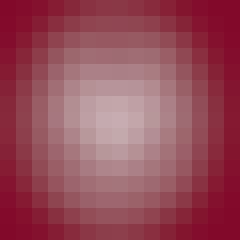 Sapienza University of Rome
Sapienza University of Rome, founded in 1303 by Pope Boniface VIII, is the oldest University in Rome and the largest in Europe.
Reviews
TOP REVIEWS FROM

L'EGITTO PRIMA E DOPO I FARAONI. DALLA NASCITA DELLO STATO (3000 A.C. CA.) ALLE PRIME COMUNITÀ CRISTIANE (IV SECOLO D.C.)
I am really satisfied. I knew the history of Egypt in general and I forgotten many things. Although it is a course for beginners, it lays the foundations for further study. It was really interesting.
Corso veramente interessante e ben fatto. Due appunti: i test a mio avviso troppo complessi e specifici e la mancanza di un approfondimento sulla regina Nefertiti.
Nozioni ben distribuite nelle varie lezioni. Richiede approfondimenti perché alcune domande dei quiz non sono trattate nelle lezioni
Complimenti, veramente ben fatto ed estremamente chiaro. Un po' troppo succinto ma solo per evidenti ragioni di tempistiche.
View all reviews
Frequently Asked Questions
When will I have access to the lectures and assignments?

Access to lectures and assignments depends on your type of enrollment. If you take a course in audit mode, you will be able to see most course materials for free. To access graded assignments and to earn a Certificate, you will need to purchase the Certificate experience, during or after your audit. If you don't see the audit option:

The course may not offer an audit option. You can try a Free Trial instead, or apply for Financial Aid.
The course may offer 'Full Course, No Certificate' instead. This option lets you see all course materials, submit required assessments, and get a final grade. This also means that you will not be able to purchase a Certificate experience.

What will I get if I purchase the Certificate?

When you purchase a Certificate you get access to all course materials, including graded assignments. Upon completing the course, your electronic Certificate will be added to your Accomplishments page - from there, you can print your Certificate or add it to your LinkedIn profile. If you only want to read and view the course content, you can audit the course for free.

Is financial aid available?

Yes, Coursera provides financial aid to learners who cannot afford the fee. Apply for it by clicking on the Financial Aid link beneath the "Enroll" button on the left. You'll be prompted to complete an application and will be notified if you are approved. Learn more.

Will I earn university credit for completing the Course?

This Course doesn't carry university credit, but some universities may choose to accept Course Certificates for credit. Check with your institution to learn more. Online Degrees and Mastertrack™ Certificates on Coursera provide the opportunity to earn university credit.
More questions? Visit the Learner Help Center.