MS in Management: Digital Transformation in Healthcare
Northeastern University
Student Experience:
The MSM degree is fully online. As a student, you will be able to access special content like regular video "spotlights" with experts from Mayo Clinic. The degree online experience will include weekly "faculty connect" sessions and regular office hours, opportunities for mentorship, a learning concierge, a buzzing community of fellow learners, and more.
You'll practice by doing, not just reading and viewing. You'll practice –and get feedback—throughout the entire course, not just at the endpoint. You'll analyze examples, interact with experts, do hands-on projects, and more.
Hear from graduates of the program:
Alyssa from Florida, Operations Analyst at Mayo Clinic: "This area is relatively new to me, and when I found out about this program I was excited to be further exposed to the world of Digital Transformation...I am excited to learn about transforming healthcare not only through this program, but through my fellow peers."
Alem from Oregon, Owner/Operator of an Adult Foster Home: "This program will help me in providing a better and quality services to my residents and eventually help me to grow up my business to higher level."
Christie from Massachusetts, Self-employed in Healthcare (in transition, upskilling): "I enrolled in this course because I strongly believe that digital health is just beginning and that healthcare will be revolutionized over the next ten years. I want to continue to be part of that transformation."
Hear more about the program from Dr. Halamka and Dr. Meyer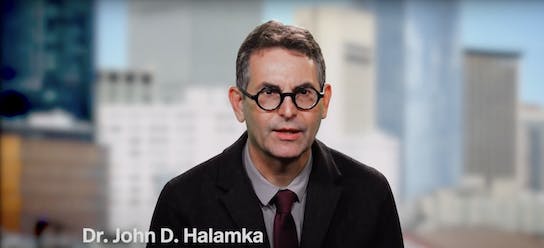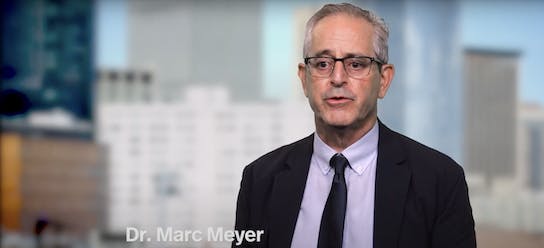 When you graduate, you'll be able to:
Contribute to the transformation of your organization and influence the healthcare industry.

Identify root causes of major problems in healthcare systems and create strategies to address them.

Implement strategic innovation, growth, and new supply chain management practices.

Evaluate tools that are driving the digital transformation in healthcare, including wearable devices, telehealth and telemedicine, and personalized medicine.

Apply frameworks for strategic management of healthcare organizations, innovation, management of technology, and change management.

Understand the future of healthcare-delivery organizations.

Analyze business problems and identify relevant data and analytical tools for arriving at solutions, and using those tools effectively, and use data to make better business decisions.

Work effectively and communicate with others as colleagues and as a manager, and use those skills in analysis and presentation of business problems.

Identify activities/issues that create ethical and/or cultural challenges and identify ways to appropriately address these challenges.
Lectures
Lectures are organized into weekly modules, which you can access via on-demand videos or interactive transcripts. Pace yourself through online lectures. Students can attend optional live office hours to dive deeper into the material.
Mobile
Access your courses from anywhere — you can even download them to your mobile device and study offline without using your data plan.
The application for the Spring 2023 II start of the MS in Management is now open. The final application deadline has been extended to February 10, 2023.
Classes for Spring 2023 II admitted students will begin classes on February 27th.
Important Dates:
December 10, 2022: Spring 2023 II application open
February 7, 2022: Office hours
February 8, 2022: Program Overview
February 10, 2023: Spring 2023 II final deadline
Coursera does not grant credit, and does not represent that any institution other than the degree granting institution will recognize the credit or credential awarded by the institution; the decision to grant, accept, or transfer credit is subject to the sole and absolute discretion of an educational institution.
We encourage you to investigate whether this degree meets your academic and/or professional needs before applying.