What is management science?
Management science is the study of problem-solving and decision-making in organizations. You can think of it as applying the scientific method to management, enabling managers to make decisions for an organization and improve its performance. For example, health care facilities can use management science to determine the information systems they need, while airlines can use management science to schedule planes and crew. 
Management science is important because it helps organizations identify issues they need to solve, streamline management efforts, use resources more effectively, and develop roadmaps for achieving goals. There are several assumptions or principles of management science that guide professionals in this field, including:  
Mathematical tools, techniques, simulations, and models can enhance the problem-solving process.
Originating from operations research, management science is interdisciplinary, which means it involves two or more academic or professional disciplines. Disciplines that management science intersects with include engineering, game theory, psychology, project management, data science, and supply chain management. 
Did you know? Operations research, management science's predecessor, was developed during WWII when the Allied Forces (Great Britain, the United States, and the Soviet Union) used mathematical models to improve military operations.
In your research into management science, you may come across similar terms like scientific management or business analytics. Note their distinctions in the table below: 
| Field | Definition |
| --- | --- |
| Management science | Using scientific and research-based approaches to help a business make decisions, improve performance, and meet goals |
| Scientific management | Analyzing and synthesizing workflows, improving economic efficiency and labor productivity |
| Business analytics | Using data and statistical methods to understand business performance and drive business planning |
Careers in management science 
With a degree in management science, you can work in a variety of fields, from marketing and branding to finance, human resources, and data science. According to job site Zippia, the average median US salary for management science graduates is $68,844, with the top 10 percent earning over $120,000 [1]. The most popular job titles include:
Business analyst: Studies the market, determines a business's profitability, and identifies solutions to a business's challenges. 
Data analyst: Gathers and interprets data, highlights important trends, and reports findings to an organization's management. 
Read more: Data Analyst vs. Business Analyst: What's the Difference?
Actuarial analyst: Works in the insurance industry and uses data analysis and statistical modeling to calculate the probability and risk of events like death, accidents, and property damage 
Finance analyst: Assesses the performance of stocks, bonds, and investments to advise businesses and individuals on their investment decisions
Programmer analyst: Tests, analyzes, and maintains software applications to help businesses achieve their goals 
Your management science career path 
If you are interested in drawing from multiple disciplines to solve business problems, taking on a leadership role, and using analytical and critical thinking skills, management science could be an aligned career path for you. 
Follow the steps below to get started. 
1. Get a management science degree.
Getting a degree in management science or a related field such as business statistics or international marketing can expose you to the important concepts, methods, skills, and techniques for pursuing a rewarding career. Depending on the degree program, you can expect to take courses in statistics, financial accounting, systems analysis, data analysis, research design, statistics, marketing, operations research, decision risk analysis, and more. 
When you research management science degree programs, decide what criteria will make a program a good fit for you. You may find it useful to investigate programs' rankings. For example, Universities.com ranks the management science programs at the University of Pennsylvania, Washington University in St. Louis, Cornell University, the University of Georgia, and the University of Southern California as the top five in the US. Rankings are based on such factors as
The diversity of the student body

Retention and graduation rates

Student-faculty ratio

Percentage of tenured or tenure-track faculty 
2. Hone your management science skills. 
In addition to earning your degree, you can benefit from continuing to build skills, knowledge, and industry insight in the broad field of management science. In continuing your education, you can better narrow down an area of focus or identify a specific career track for applying your management science training, such as data science or project management. 
Here are four approaches you can take: 
3. Build a management science resume. 
Once you decide on a focus area or specific career track, the next step is to build a resume that represents your capabilities. Be sure to list your education, certifications, specific skills, conferences you've attended, memberships in professional organizations, and other qualifications. 
Read more: 10 Ways to Enhance Your Resume
6. Apply for management science jobs. 
Start by researching current job openings on a variety of career sites, including general sites like Glassdoor, Indeed, or LinkedIn. Try search queries like "management science careers," "management science jobs," "management scientist," or roles in your chosen area of focus.
For each job listing, pay close attention to salary information, qualifications required, and the tasks and responsibilities you'd be responsible for. Tailor your resume to each position. Practice interviewing skills like how to answer different types of questions and how to research a company. 
Learn management science with Coursera
Taking online courses can be a great way to gain some knowledge and skills in management science before or at the same time you pursue a bachelor's degree or advanced degree in this field. Explore these options: 
Discover how to use data analysis in different aspects of business, from product development to sales, marketing, and operations, in the Business Analytics for Managers MasterTrack® Certificate offered by Tufts University, which counts toward a master's degree.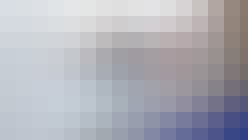 Business Analytics for Managers MasterTrack® Certificate
Tufts University
Develop expertise in building decision-support systems using analytical modeling for business applications in the IIM Calcutta Management Science Certificate program. 
If you're ready to pursue an advanced degree, check out the Master of Science in Management program from the University of Illinois. 
Frequently Asked Questions (FAQ)
Management science can be a good degree to earn for several reasons. First, consider your interests and talents and how they might align with management science. Management science can be a rewarding career path for you if you want to work in a field that intersects with different disciplines, helps businesses perform better, and build leadership and critical thinking skills. 
Next, consider the versatility of a management science degree. Depending on your goals, you can apply it to a range of disciplines or industries, including marketing, game theory, and psychology. Lastly, the US Bureau of Labor Statistics (BLS) projects that jobs in operations research (an alternative term for management science) are expected to increase by 25 percent by 2030, which means there may be a variety of opportunities available to you as you advance your career 2.  ‎
Management science is interdisciplinary and applies to various career paths that generally involve helping businesses improve performance and make scientifically informed decisions. Job titles you might come across in your job search include data analyst, business analyst, finance analyst, risk analyst, and more. Search job sites to discover opportunities that you may have with a management science degree.  ‎