MS in Management: Digital Transformation in Healthcare
Northeastern University
About Northeastern University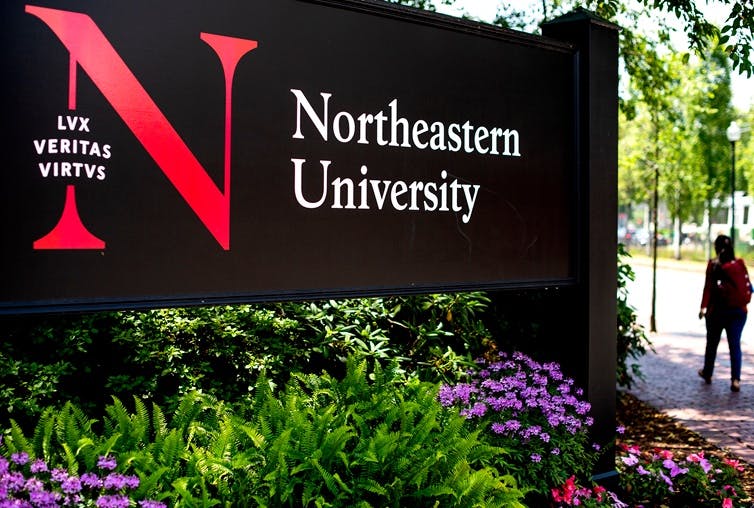 Northeastern University is known for its connections to employers and their real-world needs – and for developing skilled and practiced talent that delivers. Experiential learning programs that prepare that talent is a Northeastern signature. Founded in 1898, Northeastern is a global research university and the recognized leader in experience-powered lifelong learning.
Northeastern's D'Amore-McKim School of Business has redefined business education, with exceptional undergraduate and graduate programs focused on the future of work. The D'Amore-McKim School of Business, accredited by AACSB International, prepares the leaders that the times demand—delivering a curriculum that combines knowledge in technology and data analytics with uniquely human skills, such as critical thinking, creativity, and an entrepreneurial mindset.
About Mayo Clinic College of Medicine and Science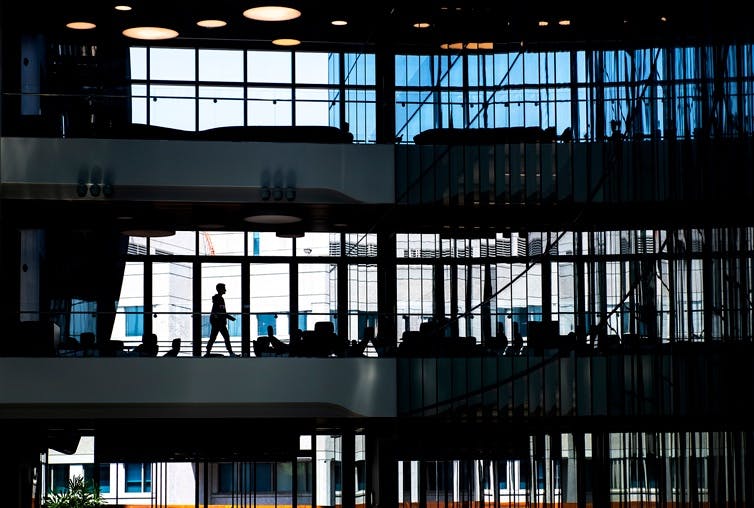 Mayo Clinic College of Medicine and Science is the teaching hospital division of Mayo Clinic, the nation's top-ranked hospital system. You'll learn from faculty from the Mayo Clinic College of Medicine and Science, plus top executives from Mayo Clinic. And you'll do case studies drawn from the real world of Mayo Clinic.
Featured Faculty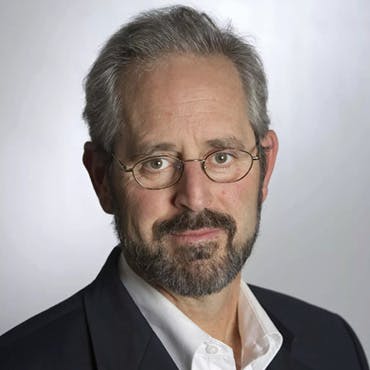 Marc H. Meyer
Robert J. Shillman Professor or Entrepreneurship, Matthews Distinguished Professor
Professor Meyer founded Northeastern's Entrepreneurship and Innovation Group, and also leads the Center for Entrepreneurship Education. As an innovation consultant, he has led next-generation product and platform initiatives for companies in the consumer, industrial, healthcare, and financial sectors. These include IBM, Hewlett Packard, EMC, BAE Systems and Philips in technology sectors, and P&G, Pinnacle, Keurig, Mars, and Marmon in consumer products and services.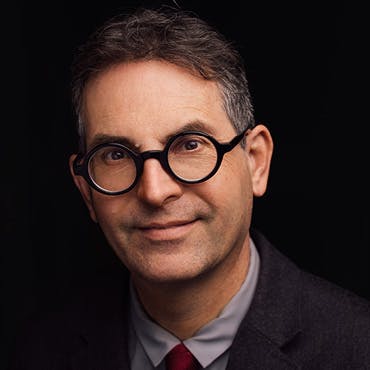 John Halamka, M.D., M.S.
President, Mayo Clinic Platform
Dr. Halamka is an emergency medicine physician, medical informatics expert and president of the Mayo Clinic Platform, which is focused on transforming health care by leveraging artificial intelligence, connected health care devices and a network of partners. Dr. Halamka has been developing and implementing health care information strategy and policy for more than 25 years. Previously, he was executive director of the Health Technology Exploration Center for Beth Israel Lahey Health, chief information officer at Beth Israel Deaconess Medical Center, and International Healthcare Innovation Professor at Harvard Medical School. He is a member of the National Academy of Medicine.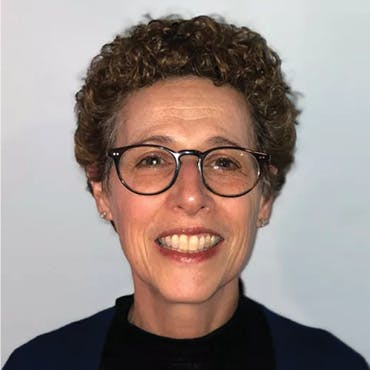 Rina C. Vertes
Lecturer, Finance and Healthcare
Rita C. Vertes' research and teaching Interests are related to health care strategy and financial management with particular focus on value based payment models (bundled payments, ACOs, shared savings) and analyses to improve healthcare cost and quality. Vertes participated in the actuarial training program at CIGNA. She served as the Chief Actuary and Underwriter at Blue Cross Blue Shield of MA and is currently a consultant working with health care providers and stakeholders on value based payment models and financial analyses to support risk transfer and performance improvement.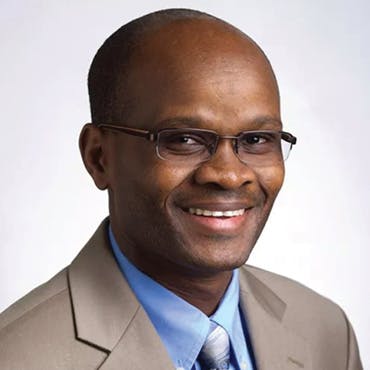 Gilbert Nyaga
Associate Professor, Supply Chain and Information Management Group
Professor Nyaga's primary research interests are in areas of supply chain collaboration, logistics strategy, and health care supply chains. His research has been published in leading supply chain journals such as Journal of Business Logistics, Journal of Operations Management, Journal of Supply Chain Management, Decision Sciences, Industrial Marketing Management, and Health Care Management Review. He has conducted consulting projects for Veteran Health Affairs and for CAPS Research and did executive teaching for Dell-EMC and Cardinal Health.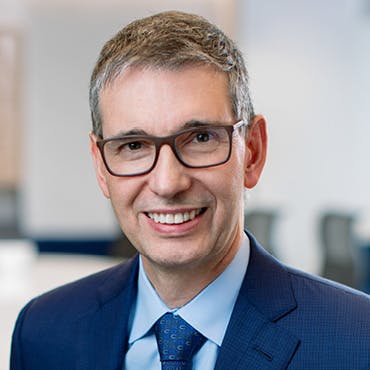 Gianrico Farrugia, M.D.
President and Chief Executive Officer, Mayo Clinic
Prior to his appointment as CEO, Dr. Farrugia served as CEO of Mayo Clinic in Florida. Under his leadership, Florida established itself as a destination medical center for the Southeast. He also led the Mayo Clinic Center for Individualized Medicine, which brings genomics into routine clinical care, and co-founded the Mayo Clinic Center for Innovation. Dr. Farrugia has been a Mayo Clinic physician for 32 years. He is jointly appointed in the Division of Gastroenterology and Hepatology, Department of Internal Medicine, and the Department of Physiology and Biomedical Engineering.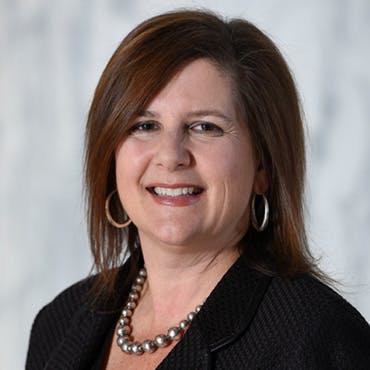 Mary Jo Williamson
Vice Chair, Administration, Mayo Clinic / Chief Administrative Officer, Mayo Clinic Health System
Mary Jo Williamson is responsible for Mayo Clinic Rochester clinical activities. She also is chief administrative officer for Mayo Clinic Health System, a network of clinics and hospitals serving 48 communities in Iowa, Minnesota and Wisconsin. Ms. Williamson previously was chair of Practice Administration at Mayo Clinic and director of the Mayo Clinic Care Network, a collaboration to share Mayo's clinical knowledge and expertise with select health care organizations around the globe. She helped develop the Ask Mayo Clinic nurse triage service and was vice chair for Contracting and Payer Relations and Mayo Clinic Health System.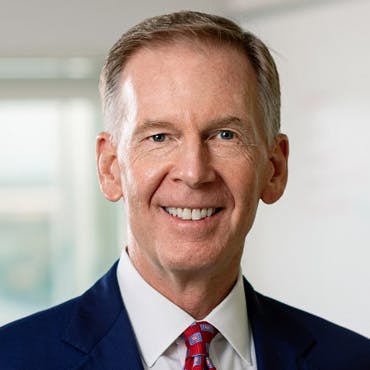 Dennis E. Dahlen, CPA, MBA
Chief Financial Officer, Mayo Clinic
Dennis E. Dahlen, CPA, MBA serves as CFO of Mayo Clinic, a $14 billion enterprise that includes clinical practice, research, and medical education operations. Prior to Mayo Clinic, he held the same position at Banner Health, an $8 billion integrated health care delivery system in Phoenix, after serving in several other executive positions there since its inception in 1999. Dennis has served or is currently serving on the boards of InvisionAZ, Greater MSP, the Ronald McDonald House Charities of Phoenix, Sonora Quest Laboratories, Spirit in the Desert Retreat Center, University of Arizona Health Plans, and MediSun.
The application for the Spring 2023 II start of the MS in Management is now open. The final application deadline has been extended to February 10, 2023.
Classes for Spring 2023 II admitted students will begin classes on February 27th.
Important Dates:
December 10, 2022: Spring 2023 II application open
February 7, 2022: Office hours
February 8, 2022: Program Overview
February 10, 2023: Spring 2023 II final deadline
Coursera does not grant credit, and does not represent that any institution other than the degree granting institution will recognize the credit or credential awarded by the institution; the decision to grant, accept, or transfer credit is subject to the sole and absolute discretion of an educational institution.
We encourage you to investigate whether this degree meets your academic and/or professional needs before applying.