Construction management involves planning, budgeting, coordinating, and supervising construction projects from start to finish. As a construction manager, you may work on various construction projects, including buildings, roads, bridges, and other structures.
Construction management can be a rewarding path if you enjoy design, seeing a project grow from beginning to end, and the prospect of partnering with builders, designers, and clients throughout the construction lifecycle process.
What does a construction manager do?
Construction managers review proposals for projects to estimate timelines and milestones, cash flow requirements, project protocols, resourcing needs, and requirements for human resources, equipment, and resources at different stages of the project. They work closely with clients, architects, subcontractors, and engineers to ensure that every aspect of a project runs smoothly. Construction managers may oversee a single construction project or several at once. 
Here are some core responsibilities found in construction manager roles:
Quality management: Deliver projects that meet clients' specifications; ensure all work complies with quality standards; facilitate regular checks throughout the project lifecycle; use a total quality management approach (TQM) to help reduce costs in remedial work; minimize delays; maintain relationships with clients, contractors, and staff.

professional certificate
Google Project Management:
Start your path to a career in project management. In this program, you'll learn in-demand skills that will have you job-ready in less than six months. No degree or experience is required.
4.8
(71,981 ratings)
956,160 already enrolled
BEGINNER level
Average time: 6 month(s)
Learn at your own pace
Skills you'll build:
Organizational Culture, Career Development, Strategic Thinking, Change Management, Project Management, Stakeholder Management, Business Writing, Project Charter, Project Planning, Risk Management, Task Estimation, Procurement, Quality Management, Project Execution, Coaching, Influencing, Agile Management, Problem Solving, Scrum, Effective Communication
Construction manager key skills
Carrying out a construction project involves a lot of planning, organization, and problem-solving. It requires a strong set of both workplace and technical skills. Here are some skills you need to succeed as a construction manager.
Analytical and critical thinking skills
Construction managers must interpret designs, plans, and technical drawings. They must also understand complex contracts and interpret building codes and regulations. They'll need to translate all this information into easy-to-follow instructions for their on-site workers.
Motivational skills
Construction managers must ensure their teams meet deadlines, stay within budget, and produce quality work. To do so, they must motivate team members with guidance, feedback, and recognition, as well as resolve conflicts and keep the team focused on its goals. When engaging with subcontractors, construction managers may have less positional power than when working with employees because they may be self-employed or work for another company. It's important to be fair and consistent to earn their respect and loyalty.
Attention to detail
It is the construction manager's responsibility to ensure the quality of work on-site is up to standard with local building codes and regulations and meets client expectations. This requires attention to detail throughout the entire process, including managing mistakes and minimizing their impacts.
Communication skills
Communication is critical as construction managers interact with a range of people, including the public, clients, and tradespeople, so they must have good interpersonal skills, both orally and in writing. They may need to communicate changes to a team of tradespeople in the morning, run through plans with an architect over lunch, and meet with planning officers in the afternoon to sign off on building work. This requires a confident and well-rounded communication skill set.
Contract management skills
A construction manager may need to negotiate contracts, manage budgets, and ensure all parties involved in a building project are satisfied. This requires the ability to persuade, compromise, and make mutually beneficial, binding agreements.  
Health and safety knowledge
Construction managers must be aware of worksite health and safety issues and understand relevant legislation and regulations. This is vital because of the risks associated with construction work. They need to know best practices to minimize risks to all project stakeholders. 
Project management skills
Managing building projects requires an ability to coordinate a range of activities involving different people and get milestones completed on time and within budget. An understanding and experience with project management methodologies can be important in complex projects.
Read more: 11 Key Project Management Skills
Reasons to become a construction manager
The construction management industry is broad, offering a wide range of career options. The following are just a few of the reasons why you might want to consider becoming a construction manager.
1. Job opportunities are growing.
The US Bureau of Labor Statistics (BLS) projects US employment for construction managers will grow by 11 percent between 2020 and 2030 [1], which is faster than the 8 percent average of occupations overall. This means more opportunities. New building technologies are also facilitating new and exciting projects.
2. Global opportunities exist.
Thousands of construction projects are happening around the world at any given time. Construction management professionals are needed everywhere to complete these projects successfully, so there are plenty of options for those who like to work in different parts of the world.
3. It can be financially rewarding.
According to Glassdoor, the average construction manager salary in the US is $96,616 [2]. While salaries will vary depending on your experience level, location, and other factors, this job has good earning potential.
4. You're interested in managing complex projects.
Construction managers have a lot of responsibilities, including:
Managing crews and subcontractors

Maintaining schedules

Ensuring projects meet quality standards

Providing detailed estimates

Overseeing compliance with building codes, zoning laws, and health regulations
The job is rewarding for those who enjoy challenge and complexity. No two days are the same; no two projects are the same.
5. You love seeing things through to completion.
You get to see construction projects progress from the initial concept to built reality, which can be satisfying. You'll be involved in all aspects of the project, and you'll learn about all areas of construction and stages of construction.
Types of projects that construction managers work on
Construction managers oversee and direct various construction projects, including building roads and highways, bridges, hospitals, schools, factories, power plants, and residential housing. As a construction manager, you might work for the federal government, large corporations, private landowners, or property owners. Your career can take you into different types of construction projects.
Civil construction projects
Civil construction is one of the oldest branches of the industry. This type of work involves building infrastructures such as roads and bridges.
Industrial construction projects
Industrial construction is another traditional branch of the industry. It involves building factories, warehouses, industrial facilities, and power plants. In this field, construction managers may need to understand complex engineering principles related to electricity generation and manufacturing processes.
Residential construction projects
Residential construction involves building homes and other buildings where people live. Familiarity with a variety of architectural styles and techniques for building different types of foundations and structures is beneficial in this field.
Agricultural construction projects
Agricultural construction includes barns, silos, and other structures related to farming operations. Familiarity with agricultural techniques helps in building facilities compatible with current farming practices and the needs for future growth.
Institutional construction projects
Construction managers often work on institutional construction projects, such as schools, universities, hospitals, and community centers. Institutional projects often involve multiple contractors working together to complete the project. These projects usually are highly complex.
Typical construction manager job titles
Construction management jobs and titles vary depending on the company hiring for the position. Here are some of the job titles related to construction management you may see during job searches, along with their average total pay, including base salary and additional pay like commission and bonuses. 
*All annual US salary data sourced from Glassdoor as of August 2022 [3].
Construction manager: $96,616

Construction project manager: $94,850

Construction consultant: $101,688

Project Manager, design and construction: $96,705

Chief construction inspector: $91,374

Senior construction manager: $111,968

Construction foreman: $68,909
How to become a construction manager
To become a construction manager, consider your education, certification, experience, and business sense.
Relevant degree choices
A bachelor's degree is typically desired for construction managers. While the following construction manager degrees are based in different fields, they all overlap in their core curriculum and are valuable in the construction industry. 
Construction management
Construction management is an obvious degree choice for an aspiring construction manager. In this degree program, you'll learn about the legal, financial, and business side of construction. This may include surveys, cost estimation, construction law, software programs, materials, the supply chain, and much more. Additionally, some programs offer internships or hands-on experiences that allow you to apply what you've learned in real-world situations.
Construction science
Construction science focuses on analyzing, planning, and managing building projects. A construction science degree supports project management skills and knowledge of construction methods, design, and contracts.
Architecture
An architecture degree also provides a solid foundation for a future career as a construction manager. In addition to providing knowledge of building codes, zoning regulations, and architectural design principles, architecture programs offer hands-on experience through studio classes that teach drafting techniques.
Engineering
Engineering degrees can open the door to becoming a construction manager. You can choose from several engineering degrees, including mechanical, civil, industrial, and electrical engineering. Each type of degree provides its own level of specialization that could make an engineer more attractive to specific types of employers.
You are Currently on slide 1
Professional certificates and training
Education and training come first, but the following certifications can improve your chances to advance within a construction manager career.
Certified Construction Manager (CCM)
The Construction Manager Certification Institute (CMCI) offers the Certified Construction Manager (CCM) designation. To be eligible to earn the CCM credential, you must have 48 months of Responsible-in-Charge (RIC) experience. You may also need additional experience. 
The amount of additional general design or construction experience you need will depend on your education, ranging from eight years if you don't have any post-high school qualifications to none if you have a qualifying bachelor's degree or higher. Only certain majors count under the eligibility criteria, including:
Associate Constructor (AC) and Certified Professional Contractor (CPC)
The American Institute of Constructors (AIC) offers two levels of certification: Associate Constructor (AC) and Certified Professional Constructor (CPC). There are no specific qualifying criteria for AC certification, although it's for recent graduates in a relevant field and professionals transitioning into construction management. 
The CPC requires eight years of experience if you haven't done the AC, two of which are in the management of construction projects. If you've taken the AC, you'll qualify for the CPC if you have four years of construction experience after completing it, two of which must have been in a construction management capacity. Both certifications require that you pass an exam.
Certified Safety Manager Construction (CSMC)
The Certified Safety Manager-Construction (CSMC) is a certification for safety professionals who have demonstrated expertise in construction safety and health. The National Association of Safety Professionals administers the CSMC credential.
The CSMC designation demonstrates your professional knowledge and expertise in construction safety management.
Gaining construction industry experience
When it comes to getting a job in construction, experience matters, but how do you get experience if no one will hire you without it? When you become a student in a construction management program, you'll get a combination of experience through hands-on training and classroom instruction.
Here are some ways to build your resume while you attend school.
Get an internship.
Some colleges offer paid internships, allowing you to earn some money while gaining valuable experience. You can also look for internships with a high school diploma or associate degree.
Become an apprentice.
Many contractors are willing to teach someone with no experience in construction as long as they're ready to work hard and learn. Apprenticeships can be a great opportunity to learn a lot about the industry.
Volunteer your time.
If you don't have any paid experience yet in the construction industry, volunteering to work on charitable projects in the US or abroad is another way to gain experience. Depending on your interests and skill level, you can volunteer in various capacities, including working on-site or in a construction project management office.
Get started with an online course today
Becoming a construction manager can be a rewarding journey. You'll learn about different aspects of the construction industry and get the opportunity to select the areas of your job that are the most interesting for you. 
You can find construction management courses from top universities and industry leaders on Coursera. Learn construction management online with courses like the Construction Engineering and Management MasterTrack™  Certificate, offered by Michigan University, or the Construction Management Specialization, offered by Columbia University.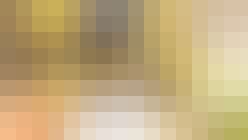 Construction Engineering and Management MasterTrack® Certificate
University of Michigan

specialization
Construction Management
Construction Project Management and Planning. Develop and understand the foundations of project planning and scheduling techniques
4.8
(6,697 ratings)
33,346 already enrolled
BEGINNER level
Average time: 7 month(s)
Learn at your own pace
Skills you'll build:
Schedule, Cost Estimate, Cost Control, Finance, Real Estate finance, Project Management, Construction Management, Work Breakdown Structure, Project Planning, Linear Scheduling Method, Program Evaluation And Review Technique (PERT), Critical Path Method, Cash Flow, Cost, Financial Modeling, Project, Real Estate