Postgraduate Diploma in Applied Statistics
Indian Statistical Institute
Postgraduate diploma
Offered by Indian Statistical Institute
INR 4,50,000 or USD 6,000
Explore flexible payment options while enrolling
12 months
12 courses
8 to 10 hours per week per course
100% online
Hands-on learning from anywhere, no travel required
Gain access to 4000+ top-rated courses
From 100+ leading universities
Earn a Postgraduate credential and build skills for a career in applied statistics and quantitative analytics.
In this Postgraduate credential program, you will learn the statistical tools and concepts necessary to make data-driven decisions and advance your career in the fields of applied statistics and quantitative analytics. The program—which leverages expertise used by the Indian Statistical Institute (ISI) to train the Indian Statistical Service officers—emphasizes the use of real-world data, including data from governments and international organizations that are available in the public domain. To begin with, you will gain the necessary background for collection, visualization, and analysis of these data for solving real problems. As you advance through the program, you will gain job-ready applied skills and develop experience with in-demand statistical data analysis tools in popular coding platforms like Python and R. You can also acquire skills needed to build, maintain, interpret and improve official databases useful for policy making.
What makes this diploma special?
Learn how to analyze, visualize, and present large data sets The programme is built around official data systems, and you'll benefit from a 360-degree view into how these systems are built and used, and gain the diverse skills required to develop this understanding. In this programme, you'll prepare for roles that handle data analytics and applied statistics. You will also learn scientific ways of collecting, managing, and analyzing data.
Start with fundamentals and then choose between two specialized tracks You will start with foundations of statistics, economics, and necessary computing skills leading to a choice between two concentrations of official statistics or data analytics depending on your interest.
Learn with real data from large government projects Work with open databases used in policy and decision-making in public and private sectors. Explore case studies as well as real-life data such as census data from the Ministry of Statistics and Programme Implementation.
Gain access to top-rated courses by leading universities across the globe
Eligible learners who enrol for the PG Diploma in Applied Statistics will gain access to these additional benefits:
Advance their skills and career with credentials from 100+ leading global universities
Transform their learning experience with access to 4000+ courses and 1000+ guided projects
Learn new skills and secure access to 30,000+ hours of teaching by renowned, global professors
Gain access to courses that are loved by thousands of global learners (with an avg. rating of 4.6+)
Subject to change as per the Coursera Partner Consortium Program Terms and Conditions.
Interact with and learn from globally recognised faculty
ISI functions under the Ministry of Statistics and Programme Implementation (MOSPI) of the Government of India. You will learn from the same faculty who teach the highly rigorous campus programs at ISI. You will also have the opportunity to learn from experts who handle large data sets to facilitate policy decisions. The regular and guest faculty members, in addition to their teaching and research activities, are also regularly engaged in the training of officers of the Indian Statistical Service.
Career Outcomes
In this programme, you'll learn data analytics skills and develop your ability to distill information and clearly articulate your findings. You'll also establish a solid foundation in applied statistics and learn the rigorous principles that guide statistical inference. ISI on-campus graduates consistently go on to succeed as data scientists, analysts, statisticians, researchers, policymakers, and more, and have taken roles with industry leaders such as Microsoft, Google, Dell, JP Morgan & Chase, KPMG, Amazon, Flipkart, Samsung, and others.
Applications for March 2023 cohort are closed now.
Classes starting on 9 March 2023.
Onboarding for enrolled students has started.
To learn more about the programme:
If you have any questions, please contact pgdas.support@isical.ac.in.
Hear from our learners
"I would like to express my gratitude to the ISI, Kolkata and Coursera for providing a well-designed programme with excellent content. The programme covers a vast syllabus, and the pre-recorded videos are a great mode of delivery. Prof Debashish Sengupta (Programme creator) & Debapriyo Majumdar (Programme Coordinator) are helpful and resolve student queries within the stipulated time. Although this is a new course, the Institute has a legacy of 90 years of solving academic and industrial problems. The Institute and Coursera's commitment to excellence ensures that students receive the best possible education. I highly recommend this program and would give it a rating of 4.80/5.00."
"Being an Economics student seeking to improve my quantitative abilities, I discovered this programme to be an excellent match for my needs! The course curriculum was designed by top-tier faculty members from ISI, Kolkata, and I was fortunate to have the opportunity to interact with them on a weekly basis. I am thrilled to pursue the Data Science specialisation in the upcoming semester. Overall, I am extremely satisfied with my experience."
"Reflecting on my experience after completing half a year of the programme, I have acquired a thorough understanding of applied statistics. Balancing a full-time job with the programme requirements was challenging, but I was able to manage it successfully. I am eagerly anticipating the second half of the program and would highly recommend it to anyone seeking a practical comprehension of statistics."
About the Program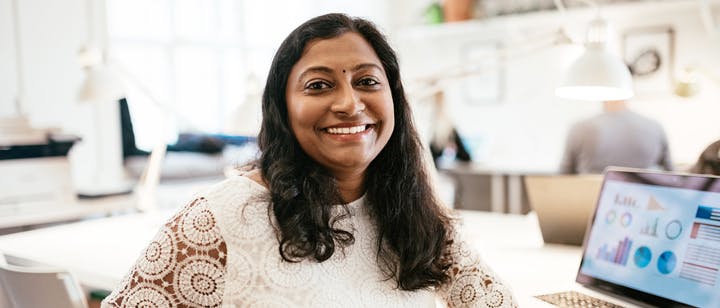 Admissions
You are eligible for this program if you have a bachelor's degree and adequate skills in calculus and algebra. You are a good fit if you have an interest in data sets in the public domain.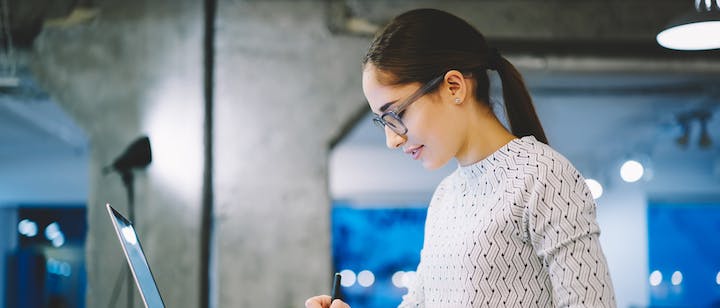 Academics
In this rigorous programme, you'll develop a comprehensive understanding of advanced-level theory, methods, and applications of statistics using large data sets in the public domain. You'll interact with world-class faculty from one of the leading institutions in India and have the opportunity to tailor your studies by choosing a specialization—either Official Statistics or Data Analytics.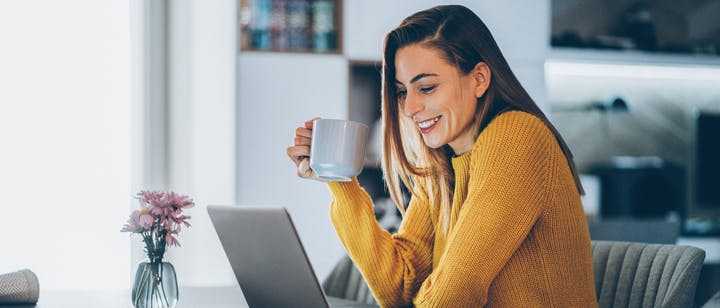 Careers
Earning your Postgraduate credential can be an ideal next career step for learners with a mastery of calculus and algebra who have an analytical mindset and would like to take up positions in industry and public sectors. ISI graduates consistently go on to succeed as data scientists, analysts, statisticians, researchers, policymakers, and more, and have taken roles with industry leaders such as Microsoft, Google, Dell, JP Morgan & Chase, KPMG, Amazon, Flipkart, Samsung, and others.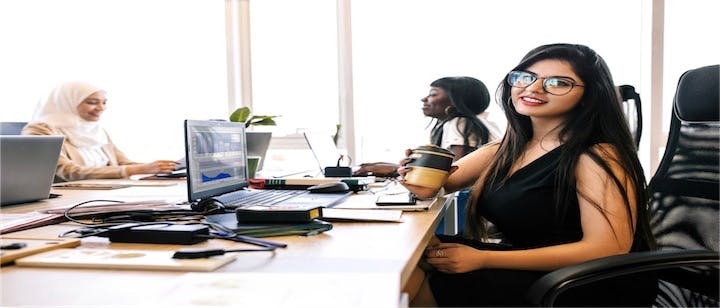 Student Experience
In this online Postgraduate credential program, you'll interact with our world-class faculty on a weekly basis in real time. Your learning experience will also feature a range of assessments, including quizzes, programming assignments, and reflective exercises. You'll also benefit from a blend of live and recorded lectures and ample opportunities to get hands-on experience using state of the art tools to analyze real-world data.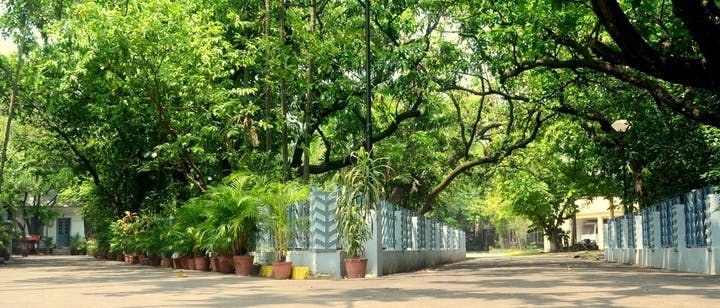 About the University
The Indian Statistical Institute is a premiere Indian institution engaged in the teaching and research of statistics, the development of theoretical statistics, and its applications in various natural and social sciences. The institute was declared an institution of national importance in 1959, through an act of Indian parliament. ISI is unique in that it functions directly under the Ministry of Statistics and Programme Implementation (MOSPI) of the Government of India.
Events
Live Q&A with faculty (Watch recording here)
Priority application deadline
Frequently Asked Questions
Coursera does not grant credit, and does not represent that any institution other than the diploma granting institution will recognize the credit or credential awarded by the institution; the decision to grant, accept, or transfer credit is subject to the sole and absolute discretion of an educational institution.
We encourage you to investigate whether this diploma meets your academic and/or professional needs before applying.