M.A. in Public Policy
O.P. Jindal Global University (MA PP)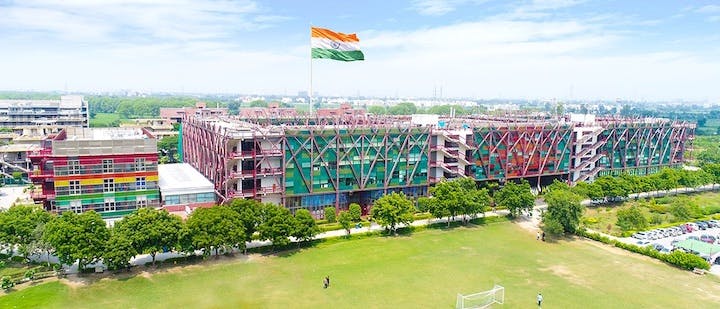 O.P. Jindal Global University (JGU) is a global, non-profit university in India, established by the Government of Haryana and recognised by the University Grants Commission (UGC). JGU is one of the few universities in Asia that maintains a 1:8 faculty-student ratio and appoints faculty members from both India and different parts of the world with outstanding academic qualifications and experience. JGU is a research-intensive university and deeply committed to its core institutional values of interdisciplinary and innovative pedagogy, pluralism and rigorous scholarship, and globalism and international engagement.
JGU has established ten schools: Jindal Global Law School (JGLS); Jindal Global Business School (JGBS); Jindal School of International Affairs (JSIA); Jindal School of Government and Public Policy (JSGP); Jindal School of Liberal Arts and Humanities (JSLH); Jindal School of Journalism and Communication (JSJC); Jindal School of Art and Architecture (JSAA); Jindal School of Banking and Finance (JSBF); Jindal School of Environment and Sustainability (JSES) and the Jindal School of Psychology and Counselling (JSPC).
JGU has been granted autonomy by the University Grants Commission and the Ministry of Education, Government of India, for receiving the "A" Grade from the National Assessment and Accreditation Council (NAAC). This makes JGU the only private university in the state of Haryana and the only private university in India to be given the status of autonomy.
JGU has made history by breaking into the QS World University Rankings 2021 Edition. JGU is also the only Indian private university in the top 150 universities in the world under 50 years old to appear in the QS Young University Rankings 2022. In September 2019, JGU was selected as an 'Institution of Eminence' (IOE) by the Government of India, making JGU one of only eight private universities in India to be awarded this status.
JGU was ranked in the top 700 universities in the world in the QS World University Rankings 2022 Edition, making it India's No. 1 Private University and India's No. 1 University dedicated to Social Sciences, Arts and Humanities.
About the Jindal School of Government and Public Policy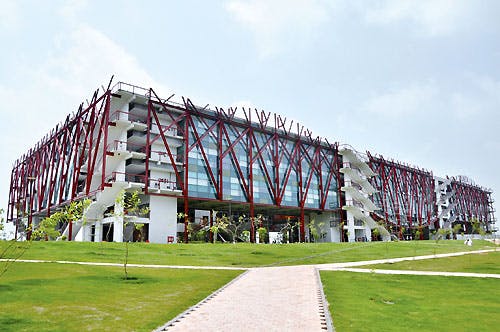 The Jindal School of Government and Public Policy (JSGP) has pioneered higher education in public policy in India. It engages with the contemporary policy environment, which demands new imaginations, methodologies, and revitalised ethics. JSGP promotes interdisciplinary studies, teaching, and research programmes, and strives to develop a comparative perspective on local, regional, and global policy issues.
Featured Faculty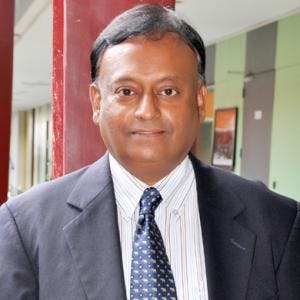 R. Sudarshan
Professor and Dean, Executive Director, Centre for Global Governance and Policy
Professor Sudarshan obtained his Master's degree in Economics from the Delhi School of Economics, where he also earned his Rhodes scholarship. He joined Balliol College, University of Oxford, and obtained a Master's degree in Politics in 1977. He was elected to a research fellowship at St. John's College, University of Cambridge, where he studied judicial review of economic legislation by the Supreme Court of India.
Throughout his career, Professor Sudarshan has had many roles, including as Assistant Representative and Program Officer for Human Rights and Social Justice of the Ford Foundation's South Asia Office in New Delhi; and as Senior Economist and Assistant Representative for Governance and Public Policy for UNDP.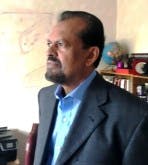 Naresh Singh
Professor and Vice Dean. Director, Centre for Complexity Economics and Applied Spirituality for Public Policy
Professor Naresh Singh specializes in sustainable livelihoods, poverty, environment, legal empowerment and evaluation of policies and programs in complex situations. He has worked in more than 60 countries worldwide.
Previously, he served as the former Executive Director of the UN Commission on Legal Empowerment of the Poor co-chaired by Madeleine Albright and Hernando de Soto, and has held several senior positions in the Federal Government of Canada, the United Nations Development Program, the International Institute for Sustainable Development and the Caribbean Environmental Health Institute.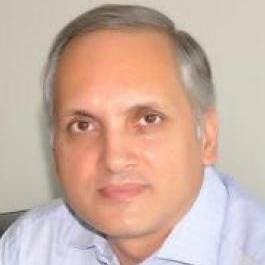 Rajeev Malhotra
Professor and Programme Director Public Policy, Executive Director Centre for Development and Finance
With over 28 years of experience, Professor Malhotra has worked with the Government of India, where until August 2012 he served as Economic Adviser to the former Union Finance Minister. He has also worked at the UN Office of the High Commissioner for Human Rights in Geneva between 2002 and 2008.
Professor Malhotra's expertise is in macroeconomic issues in development policy; fiscal policy and budgeting; planning, monitoring, evaluation and impact assessments; poverty estimation and human development; and human rights and development. He has led research on human rights and rights sensitive development indicators at the UN, and is seen as an international expert on the subject.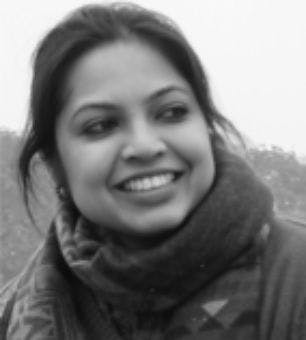 Vidya Subramanian
Assistant Professor and Academic Advisor for MA PP Online Programme
Dr. Vidya Subramanian is a sociologist of education, researching education policy and development, civil society and public-private partnerships, and entrepreneurial cultures among privileged urban youth. She has a PhD and MPhil from the Zakir Husain Centre for Educational Studies at Jawaharlal Nehru University, during which she was a doctoral fellow at the Transnational Research Group (TRG) of the Max Weber Foundation-German Humanities Institutes Abroad. She also holds an MA in Development Studies from the Tata Institute of Social Sciences, Mumbai, where she has also taught and was earlier a consultant to the Tata Trusts.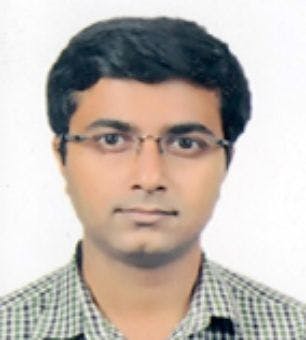 Naveen Thomas
Assistant Professor and Student Success Coordinator MA PP Online Programme
Dr. Naveen Joseph Thomas completed his Ph.D. in Economics at the Department of Economics, Delhi School of Economics, University of Delhi. He received his M.Sc. in Economics from the TERI School of Advanced Studies and his B.Sc.(H) in Physics from St. Stephen's College, University of Delhi. His research interest lies in the areas of Household Economics, Growth Theory, Labour Economics and issues of the MSME sector. His current research focusses on the role of intra-household conflict in explaining low labour force participation of women in patriarchal societies and the scope of Mutual Credit Guarantee Schemes to finance the MSME sector in India.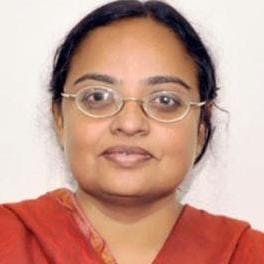 Bhuvaneswari Raman
Professor & Associate Dean (Academic Affairs)
Professor Bhuvaneswari Raman studied at the School of Planning and Architecture in Chennai, Asian Institute of Technology, Bangkok and completed her doctoral degree in urban social policy at London School of Economics in the UK. Her research interests include transformation of urban land, urban politics, economic geography governance, research methodology, gender and urban poverty.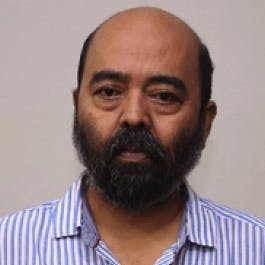 Milindo Chakrabarti
Professor & Associate Dean
Professor Milindo Chakrabarti has over 27 years of teaching and research experience in microeconomics, international trade and business, environmental economics, Indian economics and development economics. He has written and published numerous research papers, articles, and books, as well as delivered lectures at Indiana University Bloomington, University of Southern California, Indian Institute of Management Ahmedabad, and Entrepreneurship Development Institute of India.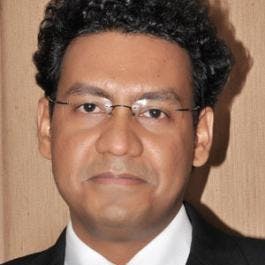 Swagato Sarkar
Professor
Professor Sarkar's work draws from political theory, sociology and political economy. He earned his PhD and MPhil from the University of Oxford in the UK, and his Master's from the Tata Institute of Social Sciences in Mumbai, India. Professor Sarkar is the founding faculty member and former Associate Dean of Jindal School of Government and Public Policy.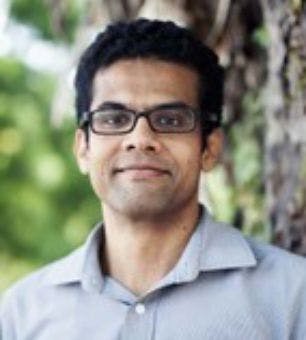 Subhasish Ray
Associate Professor
Dr. Subhasish Ray is an Associate Professor at the Jindal School of Government and Public Policy. He has MA and MPhil degrees in Economics from Jawaharlal Nehru University. He received his PhD in Political Science from the University of Rochester. Prior to joining JSGP, he was an Assistant Professor at the National University of Singapore. His current research examines the political legacies of civil wars. He serves as an editor for the Journal of Genocide Research. His articles have appeared in leading journals, such as the International Studies Quarterly, Political Psychology, Journal of Peace Research, and Critical Asian Studies.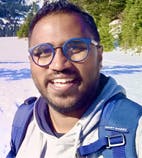 Namesh Killemsetty
Assistant Professor
Dr. Namesh Killemsetty is a transdisciplinary researcher working in the fields of urban poverty and slum community rights. He completed his Ph.D. in Public Policy from University of Massachusetts Boston in 2021. He has an M.S. in Public Policy from University of Massachusetts Boston, M.Tech in Infrastructure Management from CEPT University Ahmedabad, India and B.Tech in Civil Engineering from MNNIT Allahabad, India. Prior to joining UMass Boston, he worked as an Assistant Professor at the Department of Civil Engineering, O.P. Jindal University. Namesh's work particularly focuses on housing, tenure security, and community rights of slum dwellers integrating theories and methods from Urban Studies, Policy Analysis, Operations Research, and Decision Sciences. Namesh is the recipient of the 2021 Urban Affairs Association Alma H. Young Emerging Scholar Award, USA and has been previously awarded as one of the global winners in a Research competition on Urban Development by Woodrow Wilson International Center for Scholars, USAID, and the World Bank Group.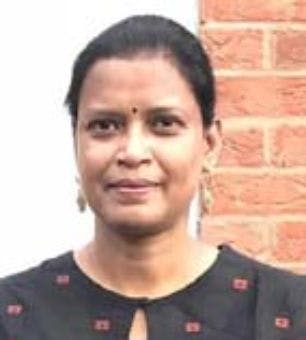 Geeta Sinha
Assistant Professor
Geeta Sinha is trained in International Development, Gender and Social Sciences. She is completing her PhD from the Oxford Brookes Business School. She received the International Ford Foundation Fellowship and obtained her M.A in Gender and Development from IDS, University of Sussex, UK. She holds PGDRD with specialisation in Project Management from XISS. Prior to O.P. Jindal Global University, she taught at Regents University London and has extensive research and consultancy experience across India, Nepal and Bangladesh. She has published across academic journals and edited volumes in her areas of research.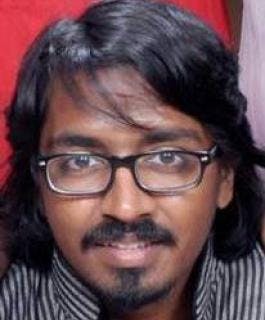 Vatsalya Srivastava
Assistant Professor
Vatsalya Srivastava is an Assistant Professor of Economics at the Jindal School of Government and Public Policy and a Junior Member of the Tilburg Institute of Law and Economics (TILEC). His research interests lie in using the tools of Microeconomics, particularly Game Theory, to investigate the incentives and trade-offs that underlie the social, legal and political institutions that create and maintain what Oliver Williamson called good order and workable arrangements.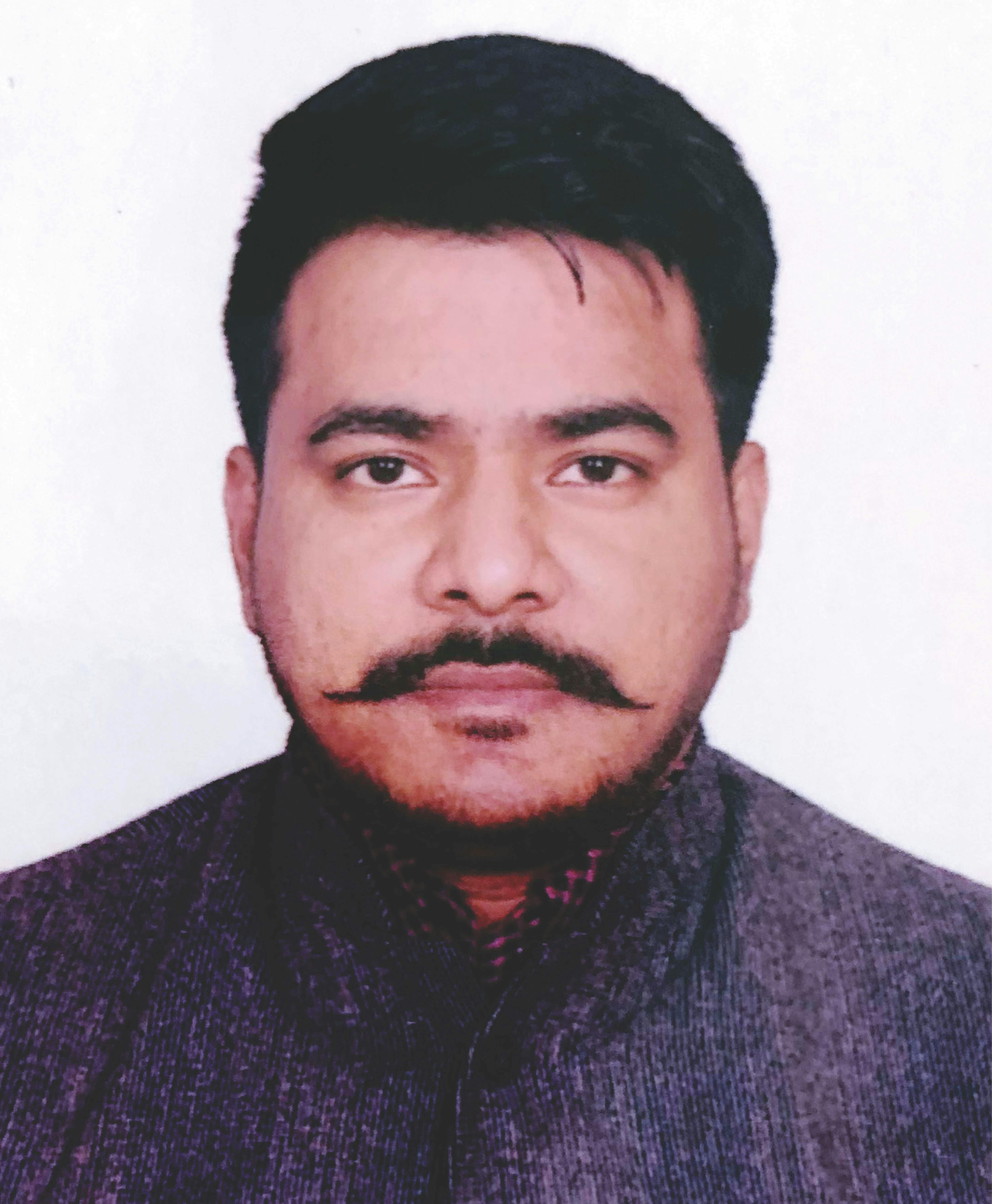 Lalit Mohan Singh Nepolia
Programme Manager, MA Public Policy (Online) Programme
Deputy Manager, Jindal School of Government and Public Policy
Applications for Spring 2023 (March) cohort will begin soon! Applications for fall 2022 cohort (September) are now closed. Classes starting Sep 1, 2022.
There are two cohorts per year: March (Spring) and September (Fall). Classes for next cohort begin March 1, 2023.
If you have any questions, please contact online@jgu.edu.in.
Want to learn more about the programme? Watch the admissions webinar here.
Coursera does not grant credit, and does not represent that any institution other than the degree granting institution will recognize the credit or credential awarded by the institution; the decision to grant, accept, or transfer credit is subject to the sole and absolute discretion of an educational institution.
We encourage you to investigate whether this degree meets your academic and/or professional needs before applying.