Skills you will gain
Data Analysis
Data Visualization (DataViz)
Matlab
Feature Engineering
Data Cleansing
Machine Learning
Predictive Modelling
About this Specialization
Do you find yourself in an industry or field that increasingly uses data to answer questions? Are you working with an overwhelming amount of data and need to make sense of it? Do you want to avoid becoming a full-time software developer or statistician to do meaningful tasks with your data? Completing this specialization will give you the skills and confidence you need to achieve practical results in Data Science quickly. Being able to visualize, analyze, and model data are some of the most in-demand career skills from fields ranging from healthcare, to the auto industry, to tech startups. This specialization assumes you have domain expertise in a technical field and some exposure to computational tools, such as spreadsheets. To be successful in completing the courses, you should have some background in basic statistics (histograms, averages, standard deviation, curve fitting, interpolation). Throughout this specialization, you will be using MATLAB. MATLAB is the go-to choice for millions of people working in engineering and science, and provides the capabilities you need to accomplish your data science tasks. You will be provided with free access to MATLAB for the duration of the specialization to complete your work.
Applied Learning Project
You'll apply your new skills on several real-world examples including: analyzing costs associated with severe weather events, predicting flight delays, and building machine learning models. The final capstone project will provide you the opportunity to apply concepts from all the courses to gain insight from raw data and to build predictive models.
Shareable Certificate
Earn a Certificate upon completion
100% online courses
Start instantly and learn at your own schedule.
Flexible Schedule
Set and maintain flexible deadlines.
Beginner Level
No prior experience required.
Approx. 4 months to complete
Shareable Certificate
Earn a Certificate upon completion
100% online courses
Start instantly and learn at your own schedule.
Flexible Schedule
Set and maintain flexible deadlines.
Beginner Level
No prior experience required.
Approx. 4 months to complete
Offered by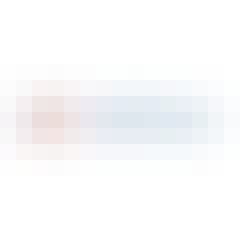 MathWorks
Accelerating the pace of discovery, innovation, development, and learning in engineering and science.
Frequently Asked Questions
What is the refund policy?

If you subscribed, you get a 7-day free trial during which you can cancel at no penalty. After that, we don't give refunds, but you can cancel your subscription at any time. See our full refund policy.

Can I just enroll in a single course?

Yes! To get started, click the course card that interests you and enroll. You can enroll and complete the course to earn a shareable certificate, or you can audit it to view the course materials for free. When you subscribe to a course that is part of a Specialization, you're automatically subscribed to the full Specialization. Visit your learner dashboard to track your progress.

Is financial aid available?

Yes, Coursera provides financial aid to learners who cannot afford the fee. Apply for it by clicking on the Financial Aid link beneath the "Enroll" button on the left. You'll be prompted to complete an application and will be notified if you are approved. You'll need to complete this step for each course in the Specialization, including the Capstone Project. Learn more.

Can I take the course for free?

When you enroll in the course, you get access to all of the courses in the Specialization, and you earn a certificate when you complete the work. If you only want to read and view the course content, you can audit the course for free. If you cannot afford the fee, you can apply for financial aid.

Is this course really 100% online? Do I need to attend any classes in person?

This course is completely online, so there's no need to show up to a classroom in person. You can access your lectures, readings and assignments anytime and anywhere via the web or your mobile device.

Will I earn university credit for completing the Specialization?

This Specialization doesn't carry university credit, but some universities may choose to accept Specialization Certificates for credit. Check with your institution to learn more. Online Degrees and Mastertrack™ Certificates on Coursera provide the opportunity to earn university credit.

What background knowledge is necessary?

Basic math, statistics and some experience working with spreadsheets will be helpful. No prior experience with MATLAB or programming is necessary.

Will I have access to MATLAB?

Yes. A free license is available to learners enrolled in the course. You must have a computer capable of running MATLAB. You can view the system requirements here.

What will I be able to do upon completing the Specialization?

You will be able to:

Import data from a variety of sources into MATLAB
Create compelling visualizations
Analyze and calculate statistics on groups of data
Perform common data cleaning techniques
Identify and create new features for machine learning models
Apply common machine learning methods and evaluate their performance

Do I need to take the courses in a specific order?

It is recommended that you take the courses in order. The skills gained in course one is considered pre-requiste knowledge for course two.
More questions? Visit the Learner Help Center.